Pastor's Letter
Dear Friends,
Welcome to Bible Center! It's our joy to have you here. Whether you're a guest or regular attender, we've prayed for today's services to strengthen your faith. Between the services, please help yourself to coffee and donut holes near the fireplace.
If you watch Netflix, perhaps you've seen A Series of Unfortunate Events. The popular series is based on Lemony Snicket's novels, including the thirteenth book entitled, The End (of A Series of Unfortunate Events).
Today we reach our own end of a series. For the last two months we have imaginatively explored the doctrine of the gospel. Phrase by phrase, the nine sermons have tried to cover this 73-word definition: "The gospel is the good news that the living God (who demands perfection of all humankind) sent His Son, Jesus Christ, into the world: to live a sinless life; to suffer and die on the cross as a substitute for our sins (absorbing the judgment we rightfully deserve); to rise again; to ascend back into heaven; and to grant forgiveness, righteousness, his Spirit and eternal life at the moment anyone repents and believes."
Today we've come to the last line–the gospel brings forgiveness, righteousness, God's Spirit and eternal life. May we leave today encouraged by the gospel… not only invigorated to share it, but eager to think about it at work, to reflect upon it in our cars, and to allow it to color the way we see life!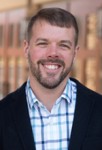 For the City,
Matt Friend • Senior Pastor
@PastorMattBCC
Next Sunday's Message:
What God's Family Looks Like
Philemon vv. 1-7
Announcements
Got Questions?
If you're new, have questions, or need help hosts and hostesses are available. Look for them standing under the (?) sign at the Info Desk. They'll be happy to assist you!
Girlfriends Get 2gether: An Afternoon Vintage Tea
Saturday, May 6 • 2-4 PM • $15 • Enjoy dainty delicacies under the trees, wearing your favorite Spring hat, and learn how to restore and incorporate vintage pieces into your home décor… Celebrate how God Makes All Things New! Tickets are available in the Gathering Space, on the app, and the BCC website. Today is the last day to register.
Informational Meeting for Student Ministry GO Team (13+ yrs. old)
Today • 10:15 AM & 12 PM • Worship Center • If you want to be a part of a GO Team to the CEF Institute in Missouri, please come to this informational meeting with your parent/guardian.  If you are not able to attend, contact Tiffany Korth. Information is available at BibleCenterChurch.com/goteams. The trip will be June 25-30.
Men's Fellowship Breakfast
Tuesday, May 2 • 7:30 AM • Shoney's • Dutch treat • All men are invited!
April-June Special Missions Project
Gifts will go toward assisting the Bible Center GO Teams to Togo and Ohio. Funds will be used to offset travel expenses. Please mark your gift "Special Missions."
Graduation Sunday is May 21
Go to the BCC website or app by May 7 to submit names of those graduating at the high school level or above. For questions, contact Tiffany Korth.
Fusion Band Auditions: Parent Meeting
Sunday, May 7 • 12:15 PM • The Narrows • Fusion Band is looking for students who desire to use their talents in singing, playing an instrument or production (audio/visual/lights). This meeting, which covers the audition and band expectations, is required for the parents of any teen going into 6th grade and above interested in auditioning for Fusion Band. Auditions will be on Sunday, May 21.  For questions, contact Christy Corbin.
BCS Summer Yard Sale: Save Your Spot!
De-clutter your home while having a great time at Bible Center School's 2nd Annual Yard Sale (July 8)! Reserve a table and 8 sq. ft. of floor space for $25. Proceeds from table rentals benefit the school. Payment is by cash or check (made out to Bible Center School). Contact Jessica Bacchus to participate.
Baptism
The next baptism service will be Sunday, May 14. Contact Pastor Richard or any other pastor if you are interested in being baptized or have questions about what baptism is.
Spotlight Night (3rd-5th Grades)
Friday, May 19 • 8-10 PM • Any child is invited to attend our Spotlight Night here at Bible Center. Bring a friend too! The event costs $5 each and includes the food, fun, and crazy rounds of Hide-N-Seek in our North wooded area. Don't forget to bring your flashlight!
Hymn Sing
May 21 • 6 PM • Bring a friend and join us for an evening of worship as we sing hymns in the Gathering Space! Pastor Robert and Pastor Matt will be leading our corporate time of worship as we sing praises to God. Come ready to request your favorite hymn!
Book Drive for Global Partner
We are conducting a book drive for our global partners, David & Penny Winget, who operate a bookstore in Bulgaria to teach English and to reach out to their community. Due to a shipment lost in transit, they are in great need of new and gently used books. Join us in assisting and encouraging the Wingets in a significant way by donating books! A donation table will be set up in the Gathering Space next week through Mother's Day. For a complete list of book recommendations, visit BibleCenterChurch.com/globalprojects.
Pastor Matt's Books
If you'd like to see a list of all the books Pastor Matt has recommended in his sermons, go to BibleCenterChurch.com/books.
The Bible Center App
Use the Bible Center app to look up or register for an event, submit a prayer request, or let us know you visited. Download it from your usual app store or go to BibleCenterChurch.com/app.