Pastor's Letter
Dear Friends,
Welcome to Bible Center! I'm glad you're spending the morning with us.
Like Golden Delicious apple pie, Mother's Day is part of our West Virginia heritage. It's the third-largest card-sending holiday in the U.S., with 141 million cards exchanged annually.
How do you feel about Mother's Day?  For you, perhaps, it's a pleasant day. For the lady sitting beside you… perhaps not so much. Maybe you're reminded of your mother who is no longer here, or of your unfulfilled desire to be a mother (or to adopt your first child). Maybe your child went to heaven way too early, perhaps even prior to birth.
Please know that your burden matters to God. Here at Bible Center, we are committed to honoring the Proverbs 31 woman along with the 1 Samuel 1 woman. (If you're not aware of the references, you can read both chapters in your Bible or Bible app.)
Ladies, please see one of the gift tables in the Gathering Space or at the exit door closest to the Living Room. We're doing something different this year… If you are a lady (13-years-old or older), please pick up a gift and take it to your mother. If your mother is no longer in your life, please give it to a lady who is like a mother to you, or to a friend who has had an impact on your life.
Above all, let's worship our Lord today, the giver of all good gifts!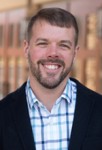 For the City,
Matt Friend • Senior Pastor
@PastorMattBCC
Next Sunday's Message:
Blood Runs Thicker Than Water
Philemon vv. 17-20
Announcements
 Got Questions?
If you're new, have questions, or need help hosts and hostesses are available. Look for them standing under the (?) sign at the Info Desk. They'll be happy to assist you!
Constitutional Adjustment
At the June 4th congregational meeting, the agenda will include a proposed one-word change to the church constitution. The membership requirement in Article IV.A.1. is to be changed from "multi-week orientation class" to "multi-session orientation class." In keeping with the requirements of the constitution, Elders will be available at the front of the Worship Center today and next Sunday to discuss this change.
BCS Summer Yard Sale: Save Your Spot!
Reserve your table for Bible Center School's 2nd Annual Yard Sale (July 8)! De-clutter your home while having a great time! Reserve a table and 8 sq. ft. of floor space for $25. Proceeds from table rentals benefit the school. Payment is by cash or check (made out to Bible Center School). Email Jessica Bacchus to participate.
FCA Dinner
The Fellowship of Christian Athletes will hold its annual Night of Champions dinner on May 15, at 6:30 PM at the Charleston Civic Center. Former Notre Dame football coach, Lou Holtz, is the featured speaker. For more information email Kathleen Moles at kmoles@fca.org.
Spotlight Night (3rd-5th Grades)
Friday, May 19 • 8-10 PM • Any child is invited to attend Spotlight Night. The event costs $5 each and includes the food, fun, and crazy rounds of Hide-N-Seek in our North wooded area. Don't forget to bring your flashlight!
Hymn Sing
May 21 • 6 PM • Join us for an evening of worship as Pastor Robert leads us in singing hymns in the Gathering Space! Come ready to request your favorite hymn!
Girlfriends Grow 2gether Fall Event Pre-Sale
You won't want to miss this Fall's women's event, Heartmade Worship! Take advantage of the special price ($10 off the $50 regular ticket price—online or on the app) during our per-sale—perfect if you still need a Mother's Day gift! Plus, the first 250 people who purchase tickets will receive a FREE copy of Made Well by Jenny Simmons, singer, author, and this year's guest speaker. The conference (September 15 & 16) will feature music by the Bible Center GO Team Band. For questions , contact Paula Toney.
Book Drive for Global Partner
We are conducting a book drive to collect new and gently used books for our global partners, David & Penny Winget, who operate a bookstore in Bulgaria to teach English and to reach out to their community. A table will be set up in the Gathering Space. May 18 is the last day for donations. For a complete list of book recommendations, visit BibleCenterChurch.com/globalprojects.
Food Items Needed For Crossroads
Bible Center's Outreach Ministry will be purchasing trays from Chick-Fil-A for this month's Union Mission Crossroads Dinner & Gospel Service. We are accepting monetary donations. Please go to BC Central to sign up or contact Sheri Skidmore to make a donation by May 24. Volunteers are also needed to serve.
4th Annual OWLS Luau
Sunday, June 4 • 12:30 PM • The RIM, School Campus • $5 (pay at the door) • Break out your Hawaiian shirt and come to the OWLS Luau! The luncheon will feature brisket and pulled pork. Register here and bring a dish and/or gift basket item. You may also contact Judy Mercer for more information. The last day to register is Thursday, June 1.
Save the Date!
Family Vision Night & Annual Meeting – Sunday, June 4 • 6 PM • Bring the family!
BCS Summer Craft & Vendor Show
Saturday, July 29 • 10 AM-4 PM • Crafters and vendors… reserve your booth now! For information, go to bibleCenterSchool.com/craftshow or Facebook.