Pastor's Letter
Dear Friends,
Welcome to Bible Center! I'm glad you're here and hope you'll make yourself at home.
Today, we're thrilled to honor and pray for our graduates! This is an unforgettable time in all of their lives. Some are graduating from high school, others from college, and others from post-graduate work. Thankfully, we are privileged to celebrate with these high-energy, hard-working men and women!
Has it been a few years since you graduated from high school or college? Can you imagine what it would be like to walk across this stage in 2017? It's hard to journey through life even in the best of situations, so please help me encourage these graduates. Let's pray for their futures, for their walks with the Lord, and for their careers.
This week I stumbled across an 8th century Celtic prayer that seems appropriate for our graduates today:
Dear Jesus, may Your:
Eternal Light shine in our hearts.
Eternal Goodness deliver us from evil.
Eternal Power be our support.
Eternal Wisdom scatter the darkness of our ignorance.
Eternal Pity have mercy on us
that with all our heart and mind and soul and strength
we may seek Your face and be brought by Your infinite mercy
into Your holy presence.
May you be blessed by today's celebration, and pass along your blessings in tangible ways to support those who deserve the honor of this special day.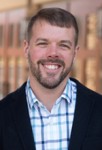 For the City,
Matt Friend • Senior Pastor
@PastorMattBCC
Next Sunday's Message:
How Can I Be a Peacemaker?
Philemon vv. 21-25
Announcements
Got Questions?
If you're new, have questions, or need help hosts and hostesses are available. Look for them standing under the (?) sign at the Info Desk. They'll be happy to assist you!
Hymn Sing Tonight
6 PM • Join us in an evening of fellowship and worship. Pastor Robert leads us in singing hymns in the Gathering Space. Come ready to request your favorite hymn!
BCS Summer Yard Sale: Save Your Spot!
Reserve your table for Bible Center School's 2nd Annual Yard Sale (July 8)! De-clutter your home while having a great time! Reserve a table and 8 ft.2 of floor space for $25. Proceeds from table rentals benefit the school. Payment is by cash or check (made out to Bible Center School). Email Jessica Bacchus to participate.
Girlfriends Grow 2gether Fall Event Pre-Sale
You won't want to miss this Fall's women's event, Heartmade Worship! Take advantage of the special price ($10 off the $50 regular ticket price—online or on the app) during our pre-sale. Plus, the first 250 people who purchase tickets will receive a free copy of Made Well by Jenny Simmons, singer, author, and this year's guest speaker. The conference (September 15 & 16) will feature music by the Bible Center GO Team Band. For questions, contact Paula Toney.
Food Items Needed For Crossroads
Bible Center's Outreach Ministry will be purchasing trays from Chick-Fil-A for this month's Union Mission Crossroads Dinner & Gospel Service. We are accepting monetary donations. Register online or contact Sheri Skidmore to make a donation by May 24. Volunteers are also needed to serve.
Constitutional Adjustment
At the June 4th congregational meeting, the agenda will include a proposed one-word change to the church constitution. The membership requirement in Article IV.A.1. is to be changed from "multi-week orientation class" to "multi-session orientation class." In keeping with the requirements of the constitution, Elders will be available at the front of the Worship Center today to discuss this change.
Our Daily Bread Devotionals
New copies of the devotionals are in the Gathering Space. Pick up your free copy today.
May We Serve
There are only two more Wednesdays left in May and opportunities are still available to reach out into the community. Go to the Bible Center app or website to see where you can help. Contact Jane Jackson if you have any questions.
Step Into Summer 5k
June 3 • Kanawha State Forest • Whether you're a serious runner or you just want to make this a fun, family experience, this is a great sporting event to benefit Bible Center School. Go to BibleCenterSchool.com/5k for complete details or to register.
Child Dedication
Sunday, June 4 • Child dedication is a special service which seeks to highlight a parent's commitment to raise their children with a God-centered approach to parenting. This ceremony is a wonderful opportunity for the church and parents to consciously purpose to raise children in the fear and admonition of the Lord. Registration is required. Call or email Michelle Thompson if you have any questions.
Prayer on the Property
Join Pastor Matt and other pastors for 1 or all 8 of our outdoor prayer meetings. We'll meet (weather permitting) at various accessible locations around the property for each Wednesday evening in June and July (7-8 PM). Bring your own lawn chair. Locations will start being announced next week.
4th Annual OWLS Luau
Sunday, June 4 • 12:30 PM • The RIM, School Campus • $5 at the door • Break out your Hawaiian shirt and come to the OWLS Luau! The luncheon features brisket and pulled pork. Register online and bring a dish. You may also contact Judy Mercer for more information. The last day to register is Thursday, June 1.
BCS Summer Craft & Vendor Show
Saturday, July 15 • 10 AM-4 PM • Crafters and vendors…reserve your booth now! For information, go to BibleCenterSchool.com/craftshow or facebook.com/bcscraftshow.