Pastor's Letter
Dear Friends,
Welcome to Bible Center! I'm glad you've chosen to share your holiday with us.
What does Memorial Day mean to you? Maybe it's the day your favorite pool opens. Perhaps it's when you plant a few flowers, paint the deck, or blow the dust off the weed-eater. For Lowe's and Home Depot stockholders, this season is like Christmas.
So, what is Memorial Day? It's a US holiday for remembering men and women who died while serving in our country's armed forces. Shortly after the American Civil War (1868), it originated as Decoration Day, when a group of Illinois Union veterans declared the holiday to decorate the graves of their fallen comrades. By the 20th century, it extended to honor all Americans who died while in the military service.
In 1932, a young German pastor, Dietrich Bonhoeffer, was asked to preach an event in Berlin celebrating Germany's National Memorial Day. With Hitler on the rise, it was a tumultuous time. Nevertheless, Bonhoeffer boldly declared:
The greatest glory of Memorial Day is holding up the kingdom of God. Memorial Day means seeing that which is past–with all its terrors and all its godlessness–and yet not being afraid. Memorial Day means looking out beyond the borders of our own nation, across the whole world, and praying that the gospel of the kingdom, which puts an end to all war, may now come over all nations and that Christ may draw near.
May this hope encourage your heart today!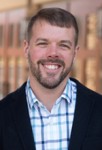 For the City,
Matt Friend • Senior Pastor
@PastorMattBCC
Next Sunday's Message:
What is the Bible?
2 Timothy 3:1-17
Announcements
Got Questions?
If you're new, have questions, or need help hosts and hostesses are available. Look for them standing under the (?) sign at the Info Desk. They'll be happy to assist you!
Business Meeting CANCELED
The business meeting previously scheduled for today after each service has been canceled. The items at hand will be considered at the Family Vision Night on June 4.
May We Serve
This Wednesday, May 31, is the last May We Serve opportunity. Go to the Bible Center app or website to see where you can help. Contact Jane Jackson if you have any questions.
Child Dedication
Sunday, June 4 • Child dedication is a special service which seeks to highlight a parent's commitment to raise their children with a God-centered approach to parenting. This ceremony is a wonderful opportunity for the church and parents to consciously purpose to raise children in the fear and admonition of the Lord. Registration is required. Call or email Michelle Thompson if you have any questions.
4th Annual OWLS Luau
Sunday, June 4 • 12:30 PM • The RIM, School Campus • $5 at the door • Break out your Hawaiian shirt and come to the OWLS Luau! The luncheon features brisket and pulled pork. Register online and bring a dish. You may also contact Judy Mercer for more information. The last day to register is Thursday, June 1.
Men's Fellowship Breakfast
Tuesday, June 6 • 7:30 AM • Shoney's • Dutch treat • All men of the church are invited!
Baptism Class
Anyone interested in being baptized should plan to attend our Baptism class on Monday, June 12. We will meet in the Room 2104 at 6:30 PM. Please come prepared with your salvation testimony written out, and bring a current photo or be prepared to have one taken. The next baptism service will be Sunday, July 16.
Prayer on the Property: Location #1
Wednesday, June 7 • 7-8 PM • North Woods (picnic tables location) • Join Pastor Matt and other pastors for the first of 8 outdoor prayer meetings, weather permitting. Bring your own lawn chair.
BCS Summer Yard Sale: Save Your Spot!
Reserve your table for Bible Center School's 2nd Annual Yard Sale (July 8)! De-clutter your home while having a great time! Reserve a table and 8 ft.2 of floor space for $25. Proceeds from table rentals benefit the school. Payment is by cash or check (made out to Bible Center School). Email Jessica Bacchus to participate.
Girlfriends Grow 2gether Fall Event Pre-Sale
You won't want to miss this Fall's women's event, Heartmade Worship! Take advantage of the special price ($10 off the $50 regular ticket price—online or on the app) during our pre-sale. Plus, the first 250 people who purchase tickets will receive a FREE copy of Made Well by Jenny Simmons, singer, author, and this year's guest speaker. The conference (September 15 & 16) will feature music by the Bible Center GO Team Band. For questions, contact Paula Toney.
BCS Summer Craft & Vendor Show
Saturday, July 15 • 10 AM-4 PM • Crafters and vendors…reserve your booth now! For information, go to BibleCenterSchool.com/craftshow or facebook.com/bcscraftshow.
Our Daily Bread Devotionals
New copies of the devotionals are in the Gathering Space. Pick up your free copy today.
Keep Up With the Latest
If you would like to get weekly news updates and be notified of last-minute schedule changes, or if you have questions about your user account on BC Central, contact Jessica VonCrist.
The Bible Center App
Use the Bible Center app to look up or register for an event, submit a prayer request, or let us know you visited. Download it from your usual app store or go to BibleCenterChurch.com/app.