Pastor's Letter
Dear Friends,
Welcome to Bible Center!
Today we begin a new 4-week series, Not So Picture Perfect. We'll walk verse-by-verse through the Book of Philemon and hear God's invitation to live authentic, honest lives.
Why can Christians live this way? Because we're family. No family is perfect, but our common bond is our Lord Jesus Christ.
Speaking of family… let me invite you to the June 4th Family Vision Night (6-7:15 pm). Members and attenders are invited to celebrate recent evidences of God's grace, to hear future vision from our pastoral team, and to receive insider information about our progress as a church.
The June 4th Family Vision Night will end with a Celebration of Service for Dr. Bill Tanzey who is transitioning off the pastoral staff. For nearly a decade and a half, Pastor Bill has led with vision, counselled with grace, and discipled many of us to go deeper into God's Word. Over the last 10 years, he's been my boss, my mentor, my counselor and my friend. For years to come, I will continue leaning on him for gospel encouragement and friendship.
Thankfully, Bill and his sweet wife, Dukey, plan to continue worshiping with us, belonging with us, and serving with us. He will continue leading his Adult Bible Fellowship and ManUp! group, and will most likely still be involved in our counseling department at the request of our new Counseling Pastor (TBA soon).
May your heart be encouraged today by God's family-promises!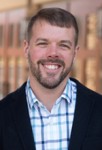 For the City,
Matt Friend • Senior Pastor
@PastorMattBCC
Next Sunday's Message:
A Face Only a Mother Could Love
Philemon vv. 8-17
Announcements
Got Questions?
If you're new, have questions, or need help hosts and hostesses are available. Look for them standing under the (?) sign at the Info Desk. They'll be happy to assist you!
Graduation Sunday is May 21
Go to the BCC website or app to submit names of those graduating at the high school level or above. Today is the last day to register. For questions, contact Tiffany Korth.
Fusion Band Auditions: Parent Meeting
Today • 12:15 PM • The Narrows • Fusion Band is looking for students who desire to use their talents in singing, playing an instrument or production (audio/visual/lights). This meeting, which covers the audition and band expectations, is required for the parents of any teen going into 6th grade and above interested in auditioning for Fusion Band. Auditions will be on Sunday, May 21. For questions, contact Christy Corbin.
Food Items Needed For Crossroads
Sign up on BC Central or contact Sheri Skidmore to donate food items for the Union Mission Crossroads Dinner & Gospel Service. The meal will be prepared on Thursday, May 25, solely from the food collected here. All items must be received by the end of May 24. Volunteers are also needed to prepare and to serve.
BCS Summer Yard Sale: Save Your Spot!
Reserve your table now for Bible Center School's 2nd Annual Yard Sale (July 8)! De-clutter your home while having a great time! Reserve a table and 8 sq. ft. of floor space for $25. Proceeds from table rentals benefit the school. Payment is by cash or check (made out to Bible Center School). Email Jessica Bacchus or call (304) 941-1704 to participate.
Spotlight Night (3rd-5th Grades)
Friday, May 19 • 8-10 PM • Any child is invited to attend our Spotlight Night here at Bible Center. Bring a friend too! The event costs $5 each and includes the food, fun, and crazy rounds of Hide-N-Seek in our North wooded area. Don't forget to bring your flashlight!
Girlfriends Grow 2gether Fall Event Pre-Sale
You won't want to miss this Fall's women's event, Heartmade Worship! Take advantage of the special price ($10 off the $50 regular admission price) during our pre-sale—perfect if you still need a Mother's Day gift! Plus, the first 250 girlfriends who purchase tickets will receive a free copy of Made Well: Finding Wholeness in the Everyday Sacred Moments by Jenny Simmons, singer, author, and this year's guest speaker. The conference, which will be held on September 15 & 16, will feature music by the Bible Center GO Team Band. Contact Paula Toney if you have any questions.
Book Drive for Global Partner
We are conducting a book drive for our global partners, David & Penny Winget, who operate a bookstore in Bulgaria to teach English and to reach out to their community. Due to a shipment lost in transit, they are in great need of new and gently used books. Join us in assisting and encouraging the Wingets in a significant way by donating books! A donation table will be set up in the Gathering Space now through next Sunday. For a complete list of book recommendations, visit BibleCenterChurch.com/globalprojects.
Constitutional Adjustment
At the June 4th congregational meeting, the agenda will include a proposed one-word change to the church constitution. The membership requirement in Article IV.A.1. is to be changed from "multi-week orientation class" to "multi-session orientation class." In keeping with the requirements of the constitution, Elders will be available at the front of the Worship Center for the next three Sunday mornings to discuss this change.
FCA Dinner
The Fellowship of Christian Athletes will hold its annual "Night of Champions" dinner on May 15, at 6:30 PM at the Civic Center. Former Notre Dame head football coach, Lou Holtz, is the featured speaker. For more information email kmoles@fca.org.