Pastor's Letter
Dear Friends,
Welcome to Bible Center! On behalf of our pastors and staff, we're happy to have you here.
People ask me often, "What's the secret to Bible Center's success?" My response always includes the gospel and a 74-year heritage of being Bible-centered. However, I also like to brag on the faithful men and women who have laid a solid foundation here.
One of those leaders was our fourth Senior Pastor, Shawn Thornton. While on staff at Appalachian Bible College, Shawn began driving up from Beckley to teach classes and eventually became our Interim Youth Pastor. We were without a Senior Pastor during that time, and everyone felt Shawn could do an "adequate" job until the new Senior Pastor could be located and hire his own permanent Youth Pastor.
Thankfully, the Lord had other plans! By 1997, it became obvious to everyone that Shawn was God's choice for our church. God used him to accomplish much during his 11-year tenure here, including the making of many disciples, the baptism of multiple people, the mentorship of many leaders, and the building of our Southridge Campus.
Please join me in welcoming my friend, my mentor, and the man who gave me my first job here in the fall of 2007. When I knew I would be out of town on vacation today, my first call was to Pastor Shawn, inviting him to speak to the people he loves so much.
May today's service be a special blessing to you!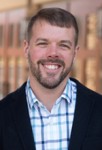 For the City,
Matt Friend • Senior Pastor
@PastorMattBCC
Next Sunday's Message:
Is the Bible Really My Final Authority?

Announcements
Service Time Change
Beginning Sunday, August 6th, the 10:45 AM service start time is changing to 10:30 AM. The 9 AM service will remain the same.
Our pastors and staff have shortened the gap between worship services to encourage participation in Adult Bible Fellowships, serving and student ministry. Changing the second  service's start time encourages people to stay and enjoy the activities and opportunities available throughout the morning. And because the duration of our worship services will be shortened a bit as well, everyone will still have 25 minutes between services. If you currently serve, please note that second service volunteers should arrive at their locations 15 minutes earlier. For more information, go to BibleCenterChurch.com/time.
Got Questions?
If you're new or have any questions, stop by the Info Desk anytime! Our volunteers would be happy to assist you.
July-September Special Missions Project
The Special Missions Offering will go toward offsetting expenses for the Thailand GO Team, which leaves February 2018. Perhaps the most challenging missions trip yet, the Thailand GO Team will be going into W.A.R. International's safe houses to encourage and invest in the lives of men, women, and children who have been rescued from human trafficking. Please mark your checks: Special Missions Project.
Men's Fellowship Breakfast
Tuesday, July 11 • 7:30 AM • Shoney's • Dutch treat • Because the first Tuesday of July is a holiday, the breakfast has been rescheduled for the 11th. All men are invited!
Baptism
The next baptism service will be Sunday, July 16. Contact Pastor Richard or any other pastor if you are interested in being baptized or have questions about what baptism is.
The Bible Center App
Use the Bible Center app to look up or register for an event, submit a prayer request, or let us know you visited. Download it from your usual app store or go to BibleCenterChurch.com/app.
Save the Date: All-Church BBQ Picnic
Wednesday, August 2 • 6:30 PM • It's time for a picnic! Everyone in the church is invited for a delicious BBQ, potluck, live music from Bible Center Band, and lots of games! Stay tuned for complete details and what to bring. If you have any questions,  contact Jane Jackson.
Follow Along While the Word Is Being Read
If you'd like a Bible to follow readings, they are at the back of the Worship Center on either side.
Keep Up With the Latest
If you would like to get weekly news updates and be notified of last-minute schedule changes, or if you have questions about your user account on BC Central, contact Jessica VonCrist.
Notes of Thanks
Bible Center now has a page where anyone may leave a thank you note to the church. To write or view messages, go to BibleCenterChurch.com/thanks.