Pastor's Letter
Dear Friends,
Welcome to Bible Center! Thanks for joining us on Father's Day.
In the Gospel of John, Jesus said, I only do what I see My Father doing. Whatever the Father does, the Son also does (5:19). In those two brief sentences, Jesus sets a pattern for us… Our best decisions are made and our best ministry is accomplished when we first ask, "How is God already working, and how can I join Him?" Thankfully, Jesus is at work in the greater Charleston area, and we are privileged to join him!
First, in both services, you'll notice two mission teams being sent out with prayer: a team of 5th graders and a team of older students. It's thrilling to think of God using them at such a young age!
Furthermore, you'll see a few more child dedications–at least in one of our services. We had multiple children dedicated a few weeks ago, but we have a few more to dedicate, especially since this is Father's Day and so many children are coming our way.
Finally, Pastor Caleb will tell us more about a brief member vote after both morning services. In short, we're having so many people join our church, we've had to restructure how we do our membership classes and make the change in our church constitution. (If you're new to the church world… Yes, churches have constitutions.  🙂 )
I pray today's service encourages your heart!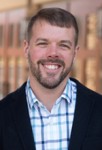 For the City,
Matt Friend • Senior Pastor
@PastorMattBCC
Next Sunday's Message:
How can I understand my Bible?
2 Peter 3:15-16
Announcements
Got Questions?
If you're new, have questions, or need help, hosts and hostesses are available. Look for them standing under the (?) sign at the Info Desk. They'll be happy to assist you!
Father's Day Gift
Dads, as a Father's Day gift to you, Bible Center is handing out 2 baseball tickets for Faith & Family Night at the Appalachian Power Park on Friday, July 14. Pick up your tickets at the Mission Wall in the Gathering Space (today only). Gates open and concert starts at 6 PM. The first pitch is at 7:04 PM, and there will be fireworks afterwards.
Food Items Needed For Crossroads
Sign up on BC Central or contact Sheri Skidmore to donate food items for the Union Mission Crossroads Dinner & Gospel Service. The meal will be prepared on Thursday, June 22, solely from the food collected here. All items must be received by the end of June 21. Volunteers are also needed to prepare and to serve.
End-of-Year Giving
Traditionally the two largest giving months at Bible Center are June and December. Since June is the end of our financial year, we normally keep the congregation informed as to the final amount needed to end in the black with all bills paid. The congregation always responds and, thus, we budget with that in mind. This year the expectation for June is: $336,000. The Lord has been good to us! Let's join together to make sure we hit our marks this year as well–ending the year with all bills paid and a little left over.
BCS Summer Yard Sale: Save Your Spot!
Reserve your table for Bible Center School's 2nd Annual Yard Sale (July 8)! De-clutter your home while having a great time! Reserve a table and 8 sq. ft. of floor space for $25. Proceeds from table rentals benefit the school. Payment is by cash or check (made out to Bible Center School). Email Jessica Bacchus to participate.
BCS Summer Craft & Vendor Show
Crafters and vendors…reserve your booth now! For information, go to BibleCenterSchool.com/craftshow or facebook.com/bcscraftshow.
Vacation Bible School: Galactic Starveyors (Colossians 1:15-16)
July 9-13 • 6-8 PM • Children age 4 to graduated 5th graders • As kids focus their telescopes on the marvelous sky, they will discover that the God who created everything up there wants a personal relationship with them! This year's motto is "Searching the visible, discovering the invisible." Registration is now open. Use the BCC app, go to the website listed above, or go to Check-In North to register. For any questions call or email Pastor Richard or Pam Howie.
Vacation Bible School Volunteers Needed
If you would like to serve for only a short time in a super fun environment, then register for VBS! Sign up now to help with registration, crafts, or in a classroom. Middle school-age students through adults are welcome! Register on or before June 25 to reserve your spot and a VBS tee ($5). To register to volunteer, you may also use the app or go online. For more information, contact Pastor Richard or Pam Howie.
RAM Center Open Gym Hours
Thursdays • 8-10 PM • Bible Center School's RAM Center has open gym hours for basketball play for men 18+ years old. For more information, contact Dick Riffe.
Service Time Change
Please mark your calendars for Sunday, August 6th. Our 9 AM service time will remain the same; however, the 10:45 AM service time is changing to 10:30 AM. Our pastors and staff have made the adjustment to shorten the gap between worship services in order to encourage participation in Adult Bible Fellowships, serving and student ministry. Changing the service time from 10:45 AM to 10:30 AM encourages people to stay and enjoy the activities and opportunities available throughout the morning. For more information, go to biblecenterchurch.com/time.