Pastor's Letter
Dear Friends,
Welcome to Bible Center!
I hope you'll join me back here at 6 PM for our Family Vision Night. We host these a few times per year for our members or anyone who considers Bible Center their church home. If you're still looking for a church, join us to see if this is the place where you belong.
We hope to answer 10 questions tonight…
1) What is the state of our church, and how can we grow deeper and wider?
2) Who is our new Pastor of Group Life and what are his dreams for Community Groups, Adult Bible Fellowships, and groups for singles?
3) How has the Lord directed our own Dr. Bill Tanzey, and whom have we hired as his Counseling Pastor replacement?
4) What are our plans to reach more high school and middle school students, including the thousands whose athletic and homework schedules don't permit them to attend our Wednesday evening program?
5) What steps are we taking to help more and more middle school students feel connected?
6) Did I hear a rumor about us changing the 10:45 AM Sunday service time to 10:30 AM in the fall? Why?
7) I've heard about some restructuring underway in the church and school? What's the goal?
8) Who are our elders and deacons?
9) Why are we selling 9 acres of property?
10) How have we decreased this year's budget goal while adding so many new initiatives?
Bring the kids, and stay for the ice-cream social outside immediately following.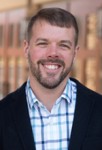 For the City,
Matt Friend • Senior Pastor
@PastorMattBCC
Next Sunday's Message:
What is the Bible All About?
Luke 24:1-49
Announcements
Got Questions?
If you're new, have questions, or need help, hosts and hostesses are available. Look for them standing under the (?) sign at the Info Desk. They'll be happy to assist you!
Golden Anniversary
Today, we are pleased to enjoy flowers in the Worship Center donated by Chuck Kinder in honor of his wife, Rachel, and their 50th wedding anniversary on June 3.
April-June Special Missions Project
Gifts will go towards assisting the Bible Center GO Teams to Togo and Ohio. Funds will be used to offset travel expenses. Please mark your gift "Special Missions."
4th Annual OWLS Luau
Today • 12:30 PM • The RIM, School Campus • $5 at the door • Bring a dish and come to the OWLS Luau! The luncheon features brisket and pulled pork. You may also contact Judy Mercer if you have questions.
Men's Fellowship Breakfast
Tuesday, June 6 • 7:30 AM • Shoney's • Dutch treat • All men of the church are invited!
Baptism Class
Anyone interested in being baptized should plan to attend our Baptism class on Monday, June 12. We will meet in Room 2104 at 6:30 PM. Please come prepared with your salvation testimony written out, and bring a current photo or be prepared to have one taken. The next baptism service will be Sunday, July 16.
Keep Up With the Latest
If you would like to get weekly news updates and be notified of last-minute schedule changes, or if you have questions about your user account on BC Central, contact Jessica VonCrist.
Budget Proposal & Financial Details Meeting
Copies of the budget proposal are now at the Info Desk. Please pick up a copy if you'd like to review it in advance of the business meeting and budget vote, which takes place tonight during Family Vision Night. In addition, everyone is welcome to attend the Financial Details Meeting (tonight, 5 PM). This is a supplemental and optional meeting for those interested in a more detailed presentation of Bible Center's finances.
BCS Summer Yard Sale: Save Your Spot!
Reserve your table for Bible Center School's 2nd Annual Yard Sale (July 8)! De-clutter your home while having a great time! Reserve a table and 8 ft.2 of floor space for $25. Proceeds from table rentals benefit the school. Payment is by cash or check (made out to Bible Center School). Email Jessica Bacchus to participate.
BCS Summer Craft & Vendor Show
Saturday, July 15 • 10 AM-4 PM • Crafters and vendors…reserve your booth now! For information, go to BibleCenterSchool.com/craftshow or facebook.com/bcscraftshow.
Girlfriends Grow 2gether Fall Event Pre-Sale
You won't want to miss this Fall's women's event, Heartmade Worship! Take advantage of the special price ($10 off the $50 regular ticket price—online or on the app) during our pre-sale. Plus, the first 250 people who purchase tickets will receive a free copy of Made Well by Jenny Simmons, singer, author, and this year's guest speaker. The conference (September 15 & 16) will feature music by the Bible Center GO Team Band. For questions, contact Paula Toney.
The Bible Center App
Use the Bible Center app to look up or register for an event, submit a prayer request, or let us know you visited. Download it from your usual app store or go to BibleCenterChurch.com/app.