WCHS Article from June 8, 2017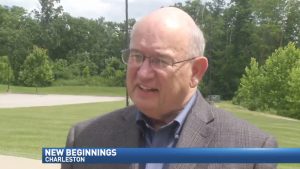 A Charleston church sold several acres of its property for a new senior living center to be built in its backyard, and the church has many more projects planned for the future.
The new assisted living center will be built behind Bible Center Church near Southridge. The Municipal Planning Commission approved the plans. This is just one of many dreams the church has for its 96 acres of land.
The facility will bring in jobs and become home for hundreds.   […Full article]