Pastor's Letter
Dear Friends,
Welcome to Bible Center! On behalf of our pastors and staff, it's great having you here.
For five evenings last week, this building looked radically different. Across the worship center sprawled a sea of purple t-shirts. The seats were alive with wiggling children. Tall kids, short kids, girls with pigtails, boys with freckles, runny noses, picked noses, red shoes, green shoes, no shoes, a mom looking for her son's shoes… Vacation Bible School was in full swing!
For two hours each evening, our property was invaded with the sounds of giggles, laughs, screams of excitement, kickballs being kicked, rockets being launched, water-bombs being dropped, and songs being sung. Slimy fingers, cold wet hugs (after "water night"), endless high fives… One of my favorite moments was watching a group of boys turn an innocent hula hoop game into "king of the mountain." Only at VBS!
Did you see Pastor Richard in his brown bomber jacket and binoculars? Only he could pull off that uniform while simultaneously teaching kids and snacking on blue space food. Around the building hung stars, planets, rocket-fueled skateboards, tree cut-outs, and moons. With green and blue Earth-shaped Rice Krispie Treats, even the snacks were space-themed.
This week, our largest and highest-attended Vacation Bible Schools in years, was a boost to our family ministry team! Would you like to ride the momentum-wave with the team and me? Michelle Thompson, our Early Children Director, will tell you how during today's service.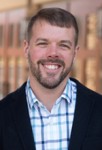 For the City,
Matt Friend • Senior Pastor
@PastorMattBCC
Next Sunday's Message:
How Do I Spot False Teachers?

Announcements
Got Questions?
If you're new or have any questions, stop by the Info Desk anytime! Our volunteers would be happy to assist you.
Food Items Needed For Crossroads
Sign up on BC Central or contact Sheri Skidmore to donate food items for the Union Mission Crossroads Dinner & Gospel Service. The meal will be prepared on Thursday, July 27 solely from the food collected here. All items must be received by the end of July 26. Volunteers are also needed to prepare and to serve.
Hearts on Fire Conference (Middle/High School)
August 17-18 • Cost: $50 • Meet at the church at 4:30 PM • You are invited to attend a local two-day conference, Hearts on Fire. They passionately reach out to believers by encouraging them in their walk with the Lord while challenging them to walk in the truth and integrity of Christ. To get the full conference experience, we will be staying at youth leader's homes Friday night. Register online or through our app beginning next week through August 6.
Save the Date: OWLS Luncheon
August 20 • 12:30 PM • RIM • Stay tuned for details.
Pastor Matt's Books
If you'd like to see a list of all the books Pastor Matt has recommended in his sermons, go to BibleCenterChurch.com/books.
July-September Special Missions Project
The Special Missions Offering will go toward offsetting expenses for the Thailand GO Team, which leaves February 2018. Perhaps the most challenging missions trip yet, the Thailand GO Team will be going into W.A.R. International's safe houses to encourage and invest in the lives of men, women, and children who have been rescued from human trafficking. Please designate your payment: Special Missions Project.
Service Time Change
Beginning Sunday, August 6th, the 10:45 AM service start time is changing to 10:30 AM. The 9 AM service will remain the same. Our pastors and staff have shortened the gap between worship services to encourage participation in Adult Bible Fellowships, serving and student ministry. If you currently serve, please note that second service volunteers should arrive at their locations 15 minutes earlier.
The Bible Center App
Use the Bible Center app to look up or register for an event, submit a prayer request, or let us know you visited. Download it from your usual app store or go to BibleCenterChurch.com/app.
Follow Along While the Word Is Being Read
If you'd like a Bible to follow along during readings, they are at the back of the Worship Center on either side.
Keep Up With the Latest
If you would like to get weekly news updates and be notified of last-minute schedule changes, or if you have questions about your user account on BC Central, contact Jessica VonCrist.