Pastor's Letter
Dear Friends,
Welcome to Bible Center!
Mr. Clutch. Zeke from Cabin Creek. Mr. Outside. The Logo. These are a few nicknames of West Virginia's own basketball great, Jerry West.
After leading WVU to the 1959 NCAA championship game and earning the Final Four Most Outstanding Player, West embarked on a long career with the Lakers. He was inducted into the Hall of Fame in 1980 and was eventually voted as one of the 50 Greatest Players.
West later took over as head coach of the Lakers for three years and then became their manager. NBA.com credits West in creating the great 1980s Lakers dynasty, which brought five championship rings. How did Kobe Bryant get to LA? Through Jerry West. He also signed six-time champion, Phil Jackson, as coach and free agent, Shaquille O'Neal. (Your kids may only know him as the big guy in the Icy Hot and Gold Bond powder commercials.)
What has West been up to recently? From 2011 until last month, he served on the Golden State Warriors board, maintaining minority ownership.
Why is he so successful? Two words: "fundamental basketball." He continually plays, coaches and manages by emphasizing the basics.
Today Pastor Chad will be doing something similar in his sermon. No, he won't be wearing a Lakers outfit, but he will call us to remember the basics–the core teachings of the Bible.
Please join me in praying for Chad as he teaches, for the person next to you, and for your own faith journey.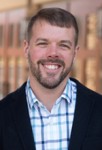 For the City,
Matt Friend • Senior Pastor
@PastorMattBCC
Next Sunday's Message:
God's Word to the World
Romans 10:1-17
Announcements
Got Questions?
Got Questions?If you're new or have any questions, stop by the Info Desk anytime! Our volunteers would be happy to assist you.
Food Items Needed For Crossroads
Sign up on BC Central or contact Sheri Skidmore to donate food items for the Union Mission Crossroads Dinner & Gospel Service. The meal will be prepared on Thursday, July 27, solely from the food collected here. All items must be received by the end of July 26. Volunteers are also needed to prepare and to serve.
Men's Breakfast
Tuesday, August 1 • 7:30 AM • Shoney's  • Dutch treat • All men of the church are invited!
Service Time Change
Beginning Sunday, August 6th, the 10:45 AM service start time is changing to 10:30 AM. The 9 AM service will remain the same. Our pastors and staff have shortened the gap between worship services to encourage participation in Adult Bible Fellowships, serving and student ministry. If you currently serve, please note that second service volunteers should arrive at their locations 15 minutes earlier.
GEMS Luncheon (A New Ministry for Widows)
Saturday, August 12 • 12 PM •  As fellow believers, we are called by God to care especially for those who are hurting and feel alone. It is with this in mind that Bible Center launched GEMS, a ministry to widows. Join us for our kick-off luncheon. Register by August 4.
Follow Along While the Word Is Being Read
If you'd like a Bible to follow along during readings, they are at the back of the Worship Center on either side.
Bible Center School: Dates to Remember
Th Aug. 10 – Preschool Fall Kick-off • 6 PM
M Aug. 14 – 1st Day of Preschool
M Aug. 14 – Elementary Open House • 6 PM
Tu Aug. 15 – Middle School Open House • 6 PM
W Aug. 16 – 1st Day of School, K-8th
Hearts on Fire Conference (Middle/High School)
August 18-19 • Cost: $50 • Meet at the church at 4:30 PM • You are invited to attend a local two-day conference, Hearts on Fire. They passionately reach out to believers by encouraging them in their walk with the Lord while challenging them to walk in the truth and integrity of Christ. To get the full conference experience, we will be staying at youth leader's homes Friday night. Register by August 6.
Save the Date: OWLS Luncheon
August 20 • 12:30 PM • RIM • Stay tuned for details.
July-September Special Missions Project
The Special Missions Offering will go toward offsetting expenses for the Thailand GO Team, which leaves February 2018. Perhaps the most challenging missions trip yet, the Thailand GO Team will be going into W.A.R. International's safe houses to encourage and invest in the lives of men, women, and children who have been rescued from human trafficking. Please designate your payment: Special Missions Project.
Pastor Matt's Books
If you'd like to see a list of all the books Pastor Matt has recommended in his sermons, go to BibleCenterChurch.com/books.
The Bible Center App
Use the Bible Center app to look up or register for an event, submit a prayer request, or let us know you visited. Download it from your usual app store or go to BibleCenterChurch.com/app.