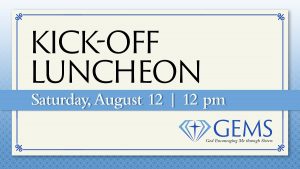 As fellow believers, we are called by God to care especially for those who are hurting and feel alone. It is with this in mind that Bible Center launched GEMS, a ministry to widows.
If you are a widow, it is our hope that you, regardless of when your husband passed away, will be provided a loving and caring place where you can:
Gather with others who have also experienced the death of their husbands, sharing openly with each other.
Laugh as you sit around tables getting to know each other Better.
Grow as disciples of Christ as you comfort one another with the love that you've received from Him.
Belong to a group of people who understand what you're going through.
Be supported by our deacons and their wives as they provide comfort and practical help.
Attend an annual luncheon with an engaging speaker.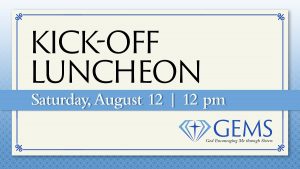 The GEMS kick-off luncheon,
our 1st ever gathering, is…
Saturday, August 12 • 12 pm
in the Gathering Space
All widows are invited.
Register by Friday, August 4.