Pastor's Letter
Dear Friends,
Welcome to Bible Center! I'm really glad you're here.
At the end of both services, we'll enjoy communion, a time when we pass small cups of bread and juice and invite all Christians to eat and drink together.
Have you ever wondered why we practice communion? Curiosity is healthy, especially when it drives us to the Bible for answers.
First, Jesus told us to do it in His remembrance. On the night before He was crucified, Luke records, He took bread, gave thanks and broke it, and gave it to them, saying, "This is My body given for you; do this in remembrance of Me." In the same way, after the supper He took the cup, saying, "This cup is the new covenant in My blood, which is poured out for you" (Luke 20:19-20).
Furthermore, communion reminds today's church that we are connected to yesterday's church. (It even points back to the ancient Jewish Passover celebration.) God has shown mercy and salvation to His people for millennia! We are a small—but significant—generation in a long lineage of grace. As you enjoy communion today, try imagining a heavenly banquet hall where believers of all ages are reunited on the new earth.
Finally, communion reminds us that Jesus is still with us today. About communion, C. S. Lewis wrote, "Here a Hand from the hidden country touches not only my soul, but my body."
May God encourage you through today's communion service!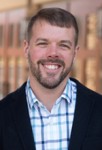 For the City,
Matt Friend • Senior Pastor
@PastorMattBCC
Next Sunday's Message:
How do we accomplish our mission?
Acts 2:41-47
Announcements
2017 Bible Center Directory
Church directories have arrived and are now at the Info Desk. If you were photographed for this directory and/or are listed in the back of the book, pick up your free copy during chuch services or on Mondays-Fridays, 9 AM-5 PM. Directories are also available for anyone to purchase at $5 each. Cash or check (payble to Bible Center Church) only.
Bible Center School: Dates to Remember
M         Aug. 14            1st Day of Preschool
M         Aug. 14            Elementary Open House • 6 PM
Tu        Aug. 15            Middle School Open House • 6 PM
W         Aug. 16            1st Day of School, K-8th
AWANA Truth & Training Meeting
Tuesday, August 15 • 6:30-7:30 PM • Base Camp • Anyone interested in serving in T&T is asked to attend this meeting. If you can't make this date, a second meeting will be held Thursday, August 17 (same time and place).
Belong: Membership Weekend
September 8, 6:30-8:30 PM and September 9, 8:30 AM-1 PM • Join Pastor Matt, with other Pastors and Staff, for Membership Weekend. Joining the church is not required at the end of the event, nor will pressure be placed on you to join. So feel free to attend, even if it's just to get to know more about us. And in the future, if you do decide to join our membership, you'll already have attended these classes. Because food and childcare will be provided, registration is required. Sign up on the church website or app. Questions? Contact Jane Jackson.
OWLS Luncheon
Sunday, August 20 • 12:30 PM • The RIM at Bible Center School • Wear your "country clothes" and join the Older, Wiser, Livelier Saints for some homemade sliders and lots of fun. Dan & Nan Egnor will be singing some ol' time southern gospel songs as well. Sign up online or email Judy Mercer to bring a side dish or dessert.
Do You Know a College-Age Student?
The Care Ministry would love to send cards to Bible Center students! If you are–or if you know of–someone attending college or other post-secondary institution, fill out the Connection Card. Include the student's name, school and address, major, year in school, email, mobile number, and birthday.
Promotion Sunday is Next Week
August 20 • All children will move up to their next class in the Children's Minisitry.
Girlfriends Grow 2gether: Early Sale
Don't miss this Fall's women's event, Heartmade Worship! The special price ($5 off the $50 regular ticket price) ends August 20. Plus, the first 250 ticket-holders will get a free copy of Made Well by Jenny Simmons, singer, author, and this year's guest speaker. The conference (Sept. 15 & 16) will feature music by the Bible Center GO Team Band. For questions, contact Paula Toney.
Baptism Class
Monday, August 21 • 6:30 PM • Rm. 2104 • If you are interested in being baptized, we ask that you attend our Baptism Class. Come with your salvation testimony written out and bring a photo or be prepared to have one taken. If you have questions about what baptism means, contact Pastor Richard or fill out a Connection Card. Our next baptism will be held outdoors September 17 at 4 PM. More details to come.
AWANA Clubs Resume (2 years old – 5th grade)
August 23 • Every Wednesday, 6:30-8 PM • AWANA Clubs are starting up again! If you have a child you would like to enroll in our AWANA program, contact Michelle Thompson or Pam Howie.
Food Items Needed For Crossroads
Sign up on BC Central or contact Sheri Skidmore to donate food items for the Union Mission Crossroads Dinner & Gospel Service. The meal will be prepared on Thursday, August 24 solely from the food collected here. All items must be received by the end of August 23. Volunteers are also needed to prepare and to serve.