Pastor's Letter
Dear Friends,
Today we celebrate the installation of our four new pastors. They began July 1st, but we scheduled their dedication for today.
Each play a specific role… Executive Pastor John King leads the staff team, the church's day-to-day operations, and creates alignment so our overall vision can be accomplished. Mike Graham, our Pastor of Group Life, leads our group and community life ministries, recruits and trains leaders, and charts the course for spiritual formation through care, outreach and discipleship. Ted Tanzey, our Pastor of Counseling Ministries, oversees the counseling office and provides his own professional care for those in need. Middle School Pastor Josh Willetts shepherds our large group of 6th-8th graders and supports their parents.
Dedication services were special for the early church centuries ago, and they are still special for us. First, today's dedication will serve as a reminder for the new pastors. On hard days, they can remember we are counting on them and encouraging them. Furthermore, dedication services help us learn the faces of our leaders so we know where to turn in times of need. Finally, dedication services remind us that our Chief Shepherd, Jesus Christ, is the only perfect Pastor. He's an impossible role model to follow, but, thankfully, He gave His life as a perfect substitute for us all and arose from the grave to offer everlasting life.
Please join me in encouraging and loving our new pastors!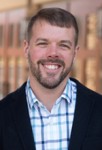 For the City,
Matt Friend • Senior Pastor
@PastorMattBCC
Next Sunday's Message:
Why a church Charleston can't live without?
Matthew 5:13-16
Announcements
Got Questions?
If you're new or have any questions, stop by the Info Desk anytime! Our volunteers would be happy to assist you!
Today Is Promotion Sunday
All children will move up to their next class in Children's and Student Ministries.
2017 Bible Center Directory
Church directories have arrived and are now at the Info Desk. If you were photographed for this directory and/or are listed in the back, pick up your free copy during services or on Mon.-Fri., 9 AM-5 PM. Directories are also available for anyone to purchase at $5 each. Cash or check (payable to Bible Center Church) only.
Preschool Enrollment Continues
Bible Center Preschool has openings for the 2017-18 school year. Contact the Preschool office (304.741.1710) for information. The Preschool accepts both private pay and CONNECT.
Girlfriends Grow 2gether: Early Sale
Don't miss this Fall's women's event, Heartmade Worship! The special price of $45 ends today. Plus, the first 250 ticketholders will get a free copy of Made Well by Jenny Simmons, singer, author, and guest speaker. The conference (Sept. 15 & 16) will feature music by the Bible Center GO Team Band.
Baptism Class
Tomorrow • 6:30 PM • Rm. 2104 • If you are interested in being baptized, we ask that you attend our Baptism Class. Come with your salvation testimony written out and bring a photo or be prepared to have one taken. If you have questions about baptism, contact Pastor Richard,or fill out a Connection Card. Our next baptism will be held outdoors September 17 at 4 PM. Details to come.
Do You Know a College-Age Student?
The Care Ministry would love to send cards to Bible Center students! If you are, or know of, someone attending college or a post-secondary institution, fill out the Connection Card or email Judy Mercer. Include the student's name, school and address, major, year, email, cell, and birthday.
AWANA Clubs Resume (2 years old – 5th grade)
August 23 • Every Wednesday, 6:30-8 PM • If you'd like to enroll your child in our AWANA program for the first time, contact Michelle Thompson or Pam Howie.
Food Needed For UM Crossroads Dinner
Sign up on BC Central or contact Sheri Skidmore to make a monetary donation or to volunteer for the Union Mission dinner which will be held on August 24.
New Workshops for Fall
Interested in Bible study classes throughout the week? Attend a workshop or two! Bible Center workshops are designed to educate believers in various aspects of the Christian life. Go to BibleCenterChurch.com/workshops or email Pastor Chad for details. All workshops listed begin at 6:45 PM and run about an hour.
Old Testament Overview • Tuesdays, Aug 29-Nov 14 • Learn the major themes of the OT and what it means for your life today. Taught by Pastor Mike Graham.
Anxiety: Hope and Help When it Seems Like Too Much • Tuesdays, Aug 29-Sep 19 • What does the Bible say about anxiety and the right way of dealing with it? Taught by Jessica VonCrist.
Parenting is Heart Work • Wednesdays, Sep 27-Nov 15 • Find out how to deal with your child to affect lasting change. Video series taught by Mitri & Heather Ghareeb.
Finding Hope in the End Times • Thursdays, Aug 31-Nov 16 • Amidst all the prophesies and predictions, how should we really be thinking about the end times? Taught by Pastor Chad Cowan.