Pastor's Letter
Dear Friends,
I hope you'll take a minute to walk through the Gathering Space (near the fireplace) and check out our Volunteer Ministry Fair. You'll notice tables representing: care, maintenance, children, students, AWANA, ushers, worship, production, Bible Center School, hospitality, communications and women's ministry.
Here are 7 reasons I'm  excited about the Volunteer Ministry Fair:
Mission – It represents our love for mission: Glorifying God by producing more maturing followers of Jesus.
Friendship – It helps us get to know each other better. Volunteers will build new friendships on their team.
Spiritual Formation – Jesus said we only find our lives by giving them away. When we serve, we grow spiritually.
People –It reminds us that people matter. People are not a means to an end… They are the mission! When we serve people, they feel encouraged and valuable.
Leadership Development – It will help us develop the skills we need for the future. At each booth, you'll notice descriptions for each volunteer position.
Speed – The follow-up is fast! Last Sunday a volunteer told me he left a response card at several tables and received a call or email for each one within a few days.
Vision – It will help us serve our city. We want to be a church Charleston can't live without!
The response has been amazing so far, but there are so many more people to reach in the Kanawha Valley. Today is the last day for the Ministry Fair, so I hope you'll stop by on your way out.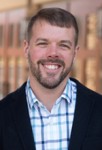 For the City,
Matt Friend • Senior Pastor
@PastorMattBCC
Next Sunday's Message:
Putting Hope in Its Place
Colossians 1:1-8
Announcements
Last Day for the Ministry Fair
If you're interested in getting plugged in and serving at Bible Center Church or School, check out the tables in the Gathering Space. You'll find information about all the ministry areas where you can make a difference! Although you can sign up to volunteer anytime, today is the last day when informational sheets will be at the tables.
Our Daily Bread
Copies of the Our Daily Bread devotionals are now available in the Gathering Space.
Preschool Enrollment Continues
Bible Center Preschool has openings for the 2017-18 school year. Contact the Preschool office (304.741.1710) for information. The Preschool accepts both private pay and CONNECT.
New Workshops for Fall
Interested in Bible study classes throughout the week? Attend a workshop or two! Bible Center workshops are designed to educate believers in various aspects of the Christian life. Go to BibleCenterChurch.com/workshops or email Pastor Chad for details. All workshops listed begin at 6:45 PM and run about an hour.
Old Testament Overview • Tuesdays, Aug 29-Nov 14 • Taught by Pastor Mike.
Anxiety: Hope and Help When it Seems Like Too Much • Tuesdays, Aug 29-Sep 19 •  Taught by Jessica VonCrist.
Parenting is Heart Work • Wednesdays, Sep 27-Nov 15 • Video series taught by Mitri & Heather Ghareeb.
Finding Hope in the End Times • Thursdays, Aug 31-Nov 16 • Taught by Pastor Chad Cowan.
Union Mission 5k
Thursday, August 31 • 7 PM • In recognition of International Overdose Awareness Day, Union Mission will be hosting OverRun OverDose beginning at the levee with a 5k run/walk and a special concert by We Are Messengers. For details and to register, go to TriStateRacer.com.
Men's Fellowship Breakfast
Tuesday, September 5 • 7:30 AM • Shoney's Restaurant  • Dutch treat • All men are invited!
Element & Fusion Schedule Change
If you are a middle or high schooler–or the parent of one–please note that all teens with meet at the church campus (instead of Bible Center School) on Sunday evenings, beginning September 10.
Sunday Mornings (10:30 AM):
Growth Groups: Element & Fusion will meet in the AWANA Circle Rooms (1120).
Sunday Evenings (5 PM):
FUEL: Element & Fusion will meet at the church.
Doors open at 4:30 PM for activities, games, and a snack bar. f you have any questions about the transition to Sunday nights, contact Tiffany Korth or visit the FAQ page at BibleCenterChurch.com/students. 
Do You Know a College-Age Student?
The Care Ministry would love to send cards to Bible Center students! If you are, or know of, someone attending college or a post-secondary institution, fill out a Connection Card or email Wanda Casto. Include the student's name, school, address, major, year, email, cell number, and birthday.
2017 Bible Center Directory
If you were photographed for this directory and/or are listed in the back, come to the Info Desk and pick up your free copy. Directories are also available for anyone to purchase at $5 each. Cash or check only.