Pastor's Letter
Dear Friends,
Welcome to Bible Center! I'm thrilled you've chosen to spend your Sunday morning with us.
Over the last few months we've been announcing a new start time for our second service. The first service remains at 9 AM, while the second service moved today from 10:45 AM to 10:30 AM. Let me take a moment to express a heartfelt "Thank You!" for your flexibility.
Both service styles remain the same as we seek to reach all generations and diverse cultures with the Gospel, but we moved the second service time to 10:30 AM for the following reasons…
First, it greatly helps our children's ministry volunteers. Our Early Childhood Director, Michelle Thompson, is particularly thankful that the second service volunteer team can relieve the first service team 15 minutes earlier. Furthermore, we believe the slightly shorter time between services will encourage participation in many of our adult groups that meet here on Sundays. It may take a year or so to realize the effect, but we are confident. Finally, it allows more of us to be here at the same time. It will take us a few weeks to manage the increased traffic and coffee lines, but we're confident the change will be worth it.
This is a great time to jump in and help us serve more people on Sundays! To find your fit on a volunteer team, email our Volunteer Coordinator, Christy Corbin, or request more info on the app.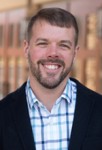 For the City,
Matt Friend • Senior Pastor
@PastorMattBCC
Next Sunday's Message:
What is Bible Center called to do?
Matthew 28:18-20
Announcements
Got Questions?
If you're new or have any questions, stop by the Info Desk anytime! Our volunteers would be happy to assist you.
Hearts on Fire Conference (Middle/High School)
August 18-19 • $50 • Meet at the church at 4:30 PM • You are invited to attend a local two-day conference, Hearts on Fire. They passionately reach out to believers by encouraging them in their walk with the Lord while challenging them to walk in the truth and integrity of Christ. To get the full conference experience, students will be staying at youth leaders' homes on Friday night. Register by August 13.
OWLS Luncheon
Sunday, August 20 • 12:30 PM • The RIM at Bible Center School • Wear your "country clothes" and join the Older, Wiser, Livelier Saints for some homemade sliders and lots of fun. Dan & Nan Egnor will be singing some ol' time southern gospel songs as well. Sign up online or email Judy Mercer to bring a side dish or dessert.
Family Ministry: Special Needs "Buddy" Training
Saturday, August 12 • 9-11 AM • Rm. 3105 • If you'd like to volunteer as a Buddy, have ever considered being in our special needs ministry, or are currently a Student or Children's Ministry volunteer, this meeting is for you! Join the Family Ministry Team as we begin this important journey of being a church all of Charleston can't live without.
Bible Center School: Dates to Remember
Th Aug. 10 • Preschool Fall Kick-off • 6 PM
M Aug. 14 • 1st Day of Preschool
M Aug. 14 • Elementary Open House • 6 PM
Tu Aug. 15 • Middle School Open House • 6 PM
W Aug. 16 • 1st Day of School, K-8th
Baptism Class
Monday, August 21 • 6:30 PM • Room 2104 • If you are interested in being baptized, we ask that you attend our Baptism Class. Come with your salvation testimony written out and bring a photo or be prepared to have one taken. If you have questions about what baptism means, contact Pastor Richard or fill out a Connection Card and drop it in an offering basket or Response Box.
AWANA Clubs Resume (2 years old – 5th grade)
August 23 • Every Wednesday, 6:30-8 PM • AWANA Clubs are starting up again! If you have a child you would like to enroll in our AWANA program, contact Michelle Thompson or Pam Howie.
Food Items Needed For Crossroads
Contact Sheri Skidmore to donate food items for the Union Mission Crossroads Dinner & Gospel Service. The meal will be prepared on Thursday, August 24 solely from the food collected here. All items must be received by the end of August 23. Volunteers are also needed to prepare and to serve.
Girlfriends Grow 2gether: Early Sale
You won't want to miss this Fall's women's event, Heartmade Worship! Take advantage of the special price ($5 off the $50 regular ticket price—online or on the app) now through August 20. Plus, the first 250 people who buy tickets will get a free copy of Made Well by Jenny Simmons, singer, author, and this year's guest speaker. The conference (Sept. 15 & 16) will feature music by the Bible Center GO Team Band. For questions, contact Paula Toney.
Outdoor Baptism
Our next believer's baptism will be held outdoors on Sunday, September 17, at 4 PM. More details to come.