Mondays & Thursdays • 6-7 PM
Preschool Lunchroom of BCS • Free
Beginning September 11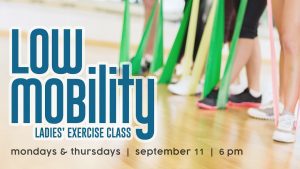 Want a way to stay active during the fall? This class is a great option for moving the whole body without all the stress! Whether you're starting out, dealing with an injury, or just want to stay fit, this class is great for all women. No registration needed. Bring your own mat. Contact Paula with questions.