Sunday, August 20 • 12:30 PM • The RIM @ BCS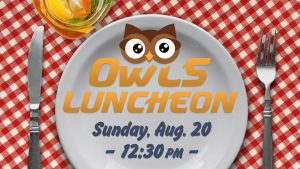 Wear your "country clothes" and join the Older, Wiser, Livelier Saints for some homemade sliders and lots of fun. Dan & Nan Egnor will be singing some ol' time southern gospel songs as well.
You may drop off any hot dishes at the school beginning at 8:15 on the 20th.
Sign up to attend by August 15: