Pastor's Letter
Dear Friends,
Our vision is to be a church Charleston can't live without. (Note "a," not "the.")
Why is this so important to us? The following question drives us daily: "Are we doing so much ministry in the Kanawha Valley that this area would miss us if we were gone?"
Jesus said to His disciples, Let your light shine before others, so that they may see your good works and give glory to your Father who is in heaven. According to our Lord, unbelievers can see God's fingerprints in our good works.
Jesus certainly preached the gospel, but He also did good works. When He encountered blind people, they left with sight. When He encountered deaf people, they left hearing. He even saved a wedding party from disaster by creating a surprise wedding gift.
About 2,500 years ago, God sent a message to His people exiled in Babylon. They didn't like Babylon. They didn't agree with Babylon. Nevertheless, God said, Build houses and live in them; plant gardens and eat their produce… Multiply there, and do not decrease. Seek the welfare of the city where I have sent you into exile, and pray to the Lord on its behalf, for in its welfare you will find your welfare (Jeremiah 29:4-7).
In 1943, we launched under the name, "The City Bible Center." That's still our official name, but we do business as "Bible Center Church." Join us to bless this community in greater ways in Jesus' name!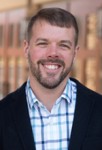 For the City,
Matt Friend • Senior Pastor
@PastorMattBCC
Next Sunday's Message:
Putting Legalism in Its Place
Colossians 2:16-23
Announcements
Men's Breakfast
Tuesday, Oct. 3 • 7:30 AM • Shoney's • Dutch treat • Guest speaker: Former BCC Pastor Bill Tanzey. All men are invited!
Anxious for Nothing Study
Join us as we go through Max Lucado's Anxious for Nothing: Finding Calm in a Chaotic World on Oct. 3 at 6 PM in Rm. 3104. Additional class dates are Oct. 17, 31, and Nov. 14. Led by Jessica VonCrist.
Heart2Hand Project
Friday, Oct. 6 • 6-8 PM • Gathering Space • Sign up by Wednesday, Oct. 4.
Baptism Class
Monday, Oct. 16 • 6:30 PM • Rm. 2104 • If you are interested in being baptized, we ask that you attend our Baptism Class. Come with your salvation testimony written out and bring a photo, or be prepared to have one taken. Our next baptism service will be at the church on Nov. 12. If you would like to know what baptism means, contact Pastor Richard or check the "Baptism" box on the Connection Card.
CCRA Basketball League
It's time to think about basketball! The church league is for players in K-12th grade who are not on any middle or high school team. Register online or on the app through Oct. 22.
CCRA Basketball Coaches Needed
Coaches are needed for our K-12 church league, which will be forming soon. If you are interested in coaching grades K-2 or 3-5, contact Pastor Richard. To coach grades 6-12, contact Pastor Matt.
Save the Date: OWLS
Friday, Oct. 20 • 5 PM • North Lawn • Hot dogs, hayrides, and campfire songs.
Follow Along While the Word Is Being Read
If you'd like a Bible to follow readings, they are at the back of the Worship Center on either side.
All-In Email List
Sign up for Pastor Matt's weekly "All-In" email update on the App under Events & Sign Up > Subscribe.
Cards for the Military
The Care Ministry would love to send cards to service members. If you are a soldier, or know of one on active duty, fill out a Connection Card or email Wanda Casto. Please include the soldier's name, rank & branch of the military, address, and birthday.
T & T Nerf Wars (3rd-5th Grades)
Friday, Oct. 20 • 7-9 PM • Rm. 1101 • $5 per clubber.
Support Our Adoptive/Foster Families
Do you care deeply about the children in foster care? Do you want to be an encouragement to the families doing foster care? Bible Center is planning to start a support group for these families. We are seeking:
Child care during meetings
Ideas and guest speakers
Sports coaches or craft/activity leaders
Other service providers who can help the parents or children, e.g. hairstylists.
If interested in helping in any way, sign up on the app or email Michelle Thompson.
Prayer Group for Moms of High Schoolers
We would love to have you join us as we pray with passion, purpose, and persistence for our kids. Whether your teen is in public, private, boarding, or home school, you are welcome. The group meets during the school year on Fridays at 8:30 AM for about an hour at the home of Lisa Pack.
Ladies Bible Studies
Discerning the Voice of God by Priscilla Shirer • Tuesdays through Oct. 31 • 9:30-11 AM • Led by Lisa Pack.
The Quest by Beth Moore • Thursdays through Oct. 26 • 6:45-8:15 PM • Led by Carolyn McMillen.
For more info, go to BibleCenterChurch.com/women or contact Paula Toney.