Pastor's Letter
Dear Friends,
Welcome to Bible Center! On behalf of our pastors and staff, we're glad you're here. Have you ever seen an outdoor baptism? Last year's outdoor service was one for the history books and remains on our Instagram and Facebook page!
We're planning to enjoy our second annual outdoor baptism today at 2:30 PM. Fifteen men, women, and children are planning to go public with their faith!
Will you join us for this brief, but powerful service? We'll meet at the lovely home of Chuck and Rachel Kinder. From waterfalls to bridges to cliffs to babbling brooks to a hillside covered with a sea of greenery… it's a gorgeous place to be baptized!
As the crow flies, the Kinders live between the church and Kanawha State Forest. However, you'll want Google Maps to get you there if this is your first time (1012 Middle Fork Drive, Charleston). I usually drive back up Rt. 119 (towards Charleston) and exit at Davis Creek.
Are you ready to go public with your faith today? Are you tired of putting it off? Are you ready to let the world know, "I have decided to follow Jesus"? Meet me down front after the service and let me know you want to be baptized. If you're a follower of Jesus and ready to let the world know, we can make it happen today!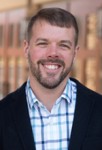 For the City,
Matt Friend • Senior Pastor
@PastorMattBCC
Next Sunday's Message:
Putting Suffering in Its Place
Colossians 1:24-2:5
Announcements
Charleston Metro Bands Concert
The OWLS will be sponsoring a concert by the Charleston Metro Bands on Tuesday, Sept. 19, at 7 PM in the Worship Center. All are welcome. This would be a great opportunity to invite your friends to Bible Center!
July-September Special Missions Project
The Special Missions Offering will go toward offsetting expenses for the Thailand GO Team, which leaves February 2018. Please mark your gift Special Missions. For more info on GO Teams, go to BibleCenterChurch.com/goteams.
All-In Email List
Sign up for Pastor Matt's weekly "All-In" email update on the App under Events & Sign Up > Subscribe.
Ladies Bible Studies
For more info, go to BibleCenterChurch.com/women or contact Paula Toney.
Discerning the Voice of God by Priscilla Shirer • Tuesday mornings, Sept. 19-Oct. 31 • 9:30-11 AM • Led by Lisa Pack.
The Quest by Beth Moore • Thursday evenings, Sept. 21-Oct. 26 • 6:45-8:15 PM • Led by Carolyn McMillen.
Cards for the Military
The Care Ministry would love to send cards to service members. If you are a soldier, or know of one on active duty, fill out a Connection Card or email Wanda Casto. Please include the soldier's name, rank & branch of the military, address, and birthday.
CCRA Basketball League
It's time to think about basketball! The church league is for players in K-12th grade who are not on any middle or high school team. Register online or on the app through Oct. 22.
CCRA Coaches Needed
Coaches are needed for our K-12 church basketball league, which will be forming in the next couple of weeks. If you are interested in coaching grades K-2 or 3-5, contact Pastor Richard. To coach grades 6-12, contact Pastor Matt.
Hymn Sing
September 24 • 8 AM • Rm 3105/06 • Every-one is invited to join us for a time of singing hymns, hearing the stories behind the hymns, and even requesting to sing some of your favorites. This is a great way to prepare your heart for the Sunday morning worship services.
Food Needed For UM Crossroads Dinner
Contact Sheri Skidmore (sskidmore) to donate food items or to prepare and serve at the Union Mission dinner. The meal will be prepared on Thursday, Sept. 28, and donations must be received by the end of Sept. 27.
Sparks Fall Festival (K-2nd Gr.)
Friday, Sept. 29 • 6:30-8:30 PM • $5 • All Sparks are invited to an evening of fall fun, food, and games!
Support Our Adoptive/Foster Families
Do you care deeply about the children in foster care in our area? Do you want to be an encouragement to the families doing foster care? Bible Center is planning to start a support group for these families. We're seeking:
Volunteers to provide child care while their foster parents attend the support group (must be willing to have a background check).
Ideas and guest speakers.
People who may provide services that could be a blessing to the kids or adults: massage, haircuts, etc.
Leaders for classes for kids interested in basketball, soccer, karate, yoga, ballet, etc.
If interested in helping in any way, sign up on the app or email Michelle Thompson. The first meeting will be on Thursday, Oct. 5, at 6 PM.
Prayer Group for Moms of High Schoolers
We would love to have you join us as we pray with passion, purpose, and persistence for our kids. Whether your teen is in public, private, boarding, or home school, you are welcome. The group meets during the school year on Fridays at 8:30 AM for about an hour at the home of Lisa Pack. For details, contact Paula.