Pastor's Letter
Dear Friends,
All week I've looked forward to singing the hymn with you, How Deep the Father's Love for Us.
How deep the Father's love for us–how vast beyond all measure–that He should give His only Son to make a wretch His treasure. How great the pain of searing loss–the Father turns His face away–as wounds which mar the Chosen One bring many sons to glory.
This song especially moves me to see Jesus' sacrifice from His Father's perspective. Our Heavenly Father loves us so much that He gave His very best!
With God on our side like this, how can we lose? If God didn't hesitate to put everything on the line for us, embracing our condition and exposing Himself to the worst by sending His own Son, is there anything else He wouldn't gladly and freely do for us? I'm absolutely convinced that nothing—nothing living or dead, angelic or demonic, today or tomorrow, high or low, thinkable or unthinkable—absolutely nothing can get between us and God's love because of the way that Jesus our Master has embraced us (Romans 8, The Message paraphrase).
The songwriter finishes by telling the story of Jesus' cross from our viewpoint:
Behold the man upon a cross; my sin upon His shoulders. It was my sin that held Him there until it was accomplished. His dying breath has brought me life. I know that it is finished.
Be encouraged by God's love through Jesus Christ to you!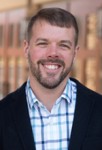 For the City,
Matt Friend • Senior Pastor
@PastorMattBCC
Next Sunday's Message:
Putting Angels & Demons in Their Place
Colossians 2:6-15
Announcements
UM Crossroads
We are accepting monetary donations to stock the pantry at Union Mission Crossroads with staples & easy-to-prepare meals. Donations are appreciated and will be accepted anytime. Contact Sheri Skidmore (sskidmore) for more info. Volunteers are not needed this month.
Anxious for Nothing Study
A new 5-week study of Max Lucado's Anxious for Nothing: Finding Calm in a Chaotic World begins Tuesday, Sept. 26 at 6 PM in Rm. 3104. Additional class dates are Oct. 3, 17, 31, and Nov. 14. Led by Jessica VonCrist.
Sparks Fall Festival (K-2nd Gr.)
Friday, Sept. 29 • 6:30-8:30 PM • $5 • All Sparks are invited to an evening of fall fun, food, and games! Sign up here.
80th Celebration
Saturday, Sept. 30 • The church family is invited to an 80th birthday celebration for Dan Pauley in the Gathering Space. Drop by between 2-4 pm.
Men's Breakfast
Tuesday, Oct. 3 • 7:30 AM • Shoney's • Dutch treat • Guest speaker: Former BCC Pastor Bill Tanzey. All men are invited!
Heart2Hand Project
Friday, Oct. 6 • 6-8 PM • Gathering Space • Spend an evening decorating sets of verse cards that will be given to the rescued women in Thailand's safe houses. These cards will be delivered by our GO Team. Bring stickers, ribbons, buttons–any type of embellishments, along with hot glue guns or glue dots. Some materials will be provided. We will also have a jewelry sale to support the ministry of WAR, International. Sign up by Sunday, Oct. 1.
CCRA Basketball League
It's time to think about basketball! The church league is for players in K-12th grade who are not on any middle or high school team. Register (K-5th or 6th-12th) by Oct. 22.
CCRA Basketball Coaches Needed
Coaches are needed for our K-12 church league, which will be forming soon. If you are interested in coaching grades K-2 or 3-5, contact Pastor Richard. To coach grades 6-12, contact Pastor Matt.
July-September Special Missions Project
The Special Missions Offering will go toward offsetting expenses for the Thailand GO Team, which leaves February 2018. Please mark your gift Special Missions. For more info on GO Teams, go to BibleCenterChurch.com/goteams.
Support Our Adoptive/Foster Families
Do you care deeply about the children in foster care? Do you want to be an encouragement to the families doing foster care? Bible Center is planning to start a support group for these families. We are seeking:
Child care during meetings
Ideas and guest speakers
Sports coaches or craft/activity leaders\
Other service providers who can help the parents or children, e.g. hairstylists.
If interested in helping in any way, sign up on the app or email Michelle Thompson.
Prayer Group for Moms of High Schoolers
We would love to have you join us as we pray with passion, purpose, and persistence for our kids. Whether your teen is in public, private, boarding, or home school, you are welcome. The group meets during the school year on Fridays at 8:30 AM for about an hour at the home of Lisa Pack.
Ladies Bible Studies
Discerning the Voice of God by Priscilla Shirer • Tuesdays through Oct. 31 • 9:30-11 AM • Led by Lisa Pack.
The Quest by Beth Moore • Thursdays through Oct. 26 • 6:45-8:15 PM • Led by Carolyn McMillen.
For more info, go to BibleCenterChurch.com/women or contact Paula Toney.
Church Directories at the Info Desk
If you have not picked up your reserved copy yet, please do so today. For everyone else, directories are also available for purchase ($5).