Pastor's Letter
Dear Friends,
Thanks for spending part of your Labor Day weekend with us.
If you haven't done so already, will you consider joining me for next weekend's Belong: Membership Weekend? Around the office, we refer to these classes as our BMW. 
On Friday evening and Saturday morning we'll gather here at the church with two goals: to inspire you with Bible Center's gospel-centered vision and to inform you about the ins-and-outs of Bible Center life.
Friday (6:30-8:30 PM): I'll kick off the evening with an illustration that explains our gospel emphasis. Lee Walker will do a 74-year overview of our history, and we'll finish the evening enjoying snacks and an all-staff Q & A.
Saturday (8:30 AM – 1:00 PM): After breakfast, Robert Ballard and Caleb Korth will start the day with an explanation of our worship vision, followed by a session from Mike Graham on how to plug into a group this fall. Michelle Thompson will teach a rousing session on the benefits of serving with a team; Chad Cowan will make the church doctrinal statement come alive; and Richard Thompson will explain where church membership is taught in the Bible. We'll finish Saturday with a complimentary lunch from Chick-Fil-A while enjoying one last all-staff Q & A.
What's our goal? Whether you chose to join our membership or not, we want you to feel like a Bible Center insider!
You can register on the app or at BibleCenterChurch.com/register.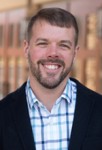 For the City,
Matt Friend • Senior Pastor
@PastorMattBCC
Next Sunday's Message:
Putting the News in Its Place
Colossians 1:9-14
Announcements
Got Questions?
If you're new or have any questions, stop by the Info Desk anytime! Our volunteers would be happy to assist you!
Men's Fellowship Breakfast
Tuesday, September 5 • 7:30 AM • Shoney's • Dutch treat • All men are invited!
ABF Room Changes
Beginning next Sunday, the Horizons and Life Journey ABFs will be moving to rooms 3105/06 and 3104, respectively.
New Group: Young Professionals
If you're a 40-something or younger adult with no children, check out the Young Professionals group tailored just for you! Led by Wayne & Michelle Davis and taught by Tim Abraham, this class offers Bible study and frequent evening social events. Begins next Sunday, September 10, at 10:30 AM in Rm. 3101/02.
Element & Fusion Schedule Change
If you are a middle or high schooler–or the parent of one–please note that all teens meet at the church campus (instead of Bible Center School) on Sunday evenings, beginning September 10. Please see your bulletin insert for full details. If you have questions about the transition to Sunday nights, contact Tiffany Korth or visit the FAQ page at BibleCenterChurch.com/students.
Ladies' Low Mobility Exercise Class
Mondays & Thursdays • Begins on Monday, September 11 • 6 PM • School Campus, Preschool Lunch Room • Bring your own mat. For more information, call Class Leader Annabelle Monk at (304) 744-1295.
Tuesday Night Ladies' Bible Study
September 12-November 14 • 6:30-8:30 PM • Rm. 2104 • This study, led by Susan Beeler, follows Bruce Wilkinson's breakthrough teaching in Beyond Jabez. In it, he explains important biblical distinctions, answers misconceptions about the prayer, and shows potential results in readers' lives.
July-September Special Missions Project
The Special Missions Offering will go toward offsetting expenses for the Thailand GO Team, which leaves February 2018. For more info, go to BibleCenterChurch.com/goteams.
Our Daily Bread
Now available in the Gathering Space.
ACE Adventure Wonderland Lake (3rd-5th) 
Saturday, September 16 • Leave school campus at 8:30 AM, return around 5:30 PM • Cost is $30 per child (includes activities and lunch). Bring your completed Lake Activity Waiver, swim suit and towel, a change of clothes, and a beach bag for the wet towel and suit. Sign up online or on the BCC app.
CCRA Coaches Needed
Coaches are needed for our K-12 church league basketball teams, which will be forming in the next couple of weeks. If you are interested in coaching grades K-2nd or 3rd-5th, contact Pastor Richard. To coach grades 6th-12th, contact Pastor Matt.
Our Fall Workshops Line-Up
Our Bible study Workshops began last week. All were classes covering a new aspect of Christian living… and it's never too late to join. Drop by any of these classes anytime. No registration required. All workshops listed begin at 6:45 PM and run about an hour.
Old Testament Overview • Tuesdays • Learn the major OT themes and what it means for you today. Taught by Pastor Mike.
Anxiety: Hope and Help When it Seems Like Too Much • Tuesdays • What does the Bible say about anxiety and the right way of dealing with it? Taught by Jessica VonCrist.
Parenting is Heart Work • Wednesdays starting Sep 27 • Find out how to deal with your child to affect lasting change. Video series taught by Mitri & Heather Ghareeb.
Finding Hope in the End Times • Thursdays • Amidst all the prophesies and predictions, how should we really be thinking about the end times? Taught by Pastor Chad.