Pastor's Letter
Dear Friends,
In 14 days, our church campus will be transformed! Children dressed as Captain America, Cinderella, Batman, Princess Tiana, Spider-Man, and Wonder Woman will swarm our parking lot for our second annual Trunk or Treat (Sunday, October 29, 4-7 PM).
Why are we hosting Trunk or Treat again? Because it's a great way to connect with our community. The whole event exclaims, "We love you, Charleston! We're glad to be your neighbor, and we'd love to meet you!" We're not planning any gimmicks, and no child will be required to recite a Bible verse to receive candy; nevertheless, this event reminds our city that we are here, we are normal, and we care.
Prepare to be enchanted by a horde of decorated cars, a couple of hayride tractors, the smell of fresh popcorn, the sound of tiny feet in the bouncy houses, the smell of marshmallows roasting at the fire pit, the sight of little boys begging for more candy, the beauty of little girls with tiaras on their heads, the bouncing of basketballs, the tumbling of pumpkin bowling, and the scent of freshly made donuts wafting from the food truck.
Sarah and I can't wait! If you want to serve with us, there are still many places to jump in. Sign up on the app or at BibleCenterChurch.com. If you have questions, reach out to Jane.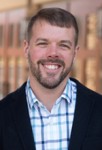 For the City,
Matt Friend • Senior Pastor
@PastorMattBCC
Next Sunday's Message:
Putting Others in Their Place
Colossians 4:7-18
Announcements
Bible Center in 5
After every service, Executive Assistant Jane Jackson will take 5 minutes to share our church's vision and mission, as well as paths for people to get involved. If you're new and interested in learning about Bible Center, please meet her at the front right section of the Worship Center.
Baptism Class
Monday, Oct. 16 • 6:30 PM • Rm. 2104 • If you are interested in being baptized, we ask that you attend our Baptism Class. Come with your salvation testimony written out and bring a photo, or be prepared to have one taken. Our next baptism service will be on Nov. 12.
OWLS Hot Dogs & Hayrides
Friday, Oct. 20 • 5-7 PM • North Lawn • $5/person • Hot dogs, hayrides, and campfire songs. Today is the last day to register.
Nerf Wars (3rd-5th Grades)
Friday, Oct. 20 • 7-9 PM • Rm. 1101 • $5
Children's Choir
Parents of any child interested in singing in the Children's Choir at Christmastime may contact Mary Ann Nelson. Rehearsals will take place between Sunday services (10:05-10:30 AM) in room 1105, Oct. 22 through mid-Dec. The Children's Choir will sing at the Night of Worship on Sunday, Dec. 17.
Financial Audit
The Fiscal Audit has been completed, and a clean opinion rendered. If you would like a report, an electronic copy can be obtained by emailing Romie Mundy.
CCRA Basketball League
It's time to think about basketball! The church league is for players in K-12th grade who are not on any middle or high school team. Register online or on the app through Oct. 22. CCRA Basketball Coaches Needed
Coaches are needed for our K-12 church league, which will be forming soon. If you are interested in coaching grades K-2 or 3-5, contact Pastor Richard. To coach grades 6-12, contact Pastor Matt.
Union Mission Crossroads Dinner
Sign up on BC Central or contact Sheri Skidmore to make a monetary donation or to volunteer for the UM Crossroads dinner which will be held on Thursday, Oct. 26.
Worship Together Sunday
On Sunday, October 29, everyone (1st Grade and up) will worship together at 9 & 10:30 AM. Children's ministries will be available for Kindergarten and below, and ABFs will still meet.
Girlfriends Get 2gether: Pies & Picasso
Friday, Nov. 3 • 7-9 PM • School campus, the RIM • Pry loose your inner Picasso! Create your own one-of-a-kind masterpiece with canvas, paint, and a step-by-step guidance by our own, Judy Foxx. It will be a fun evening featuring pizza pies and dessert pies. Register by Oct. 29 online or on the app. Cost: $10 for supplies. Space is limited.
All-In Email List
Sign up for Pastor Matt's weekly "All-In" email update on the App under Events & Sign Up > Subscribe.
Keep Up With the Latest
Bible Center is committed to communicating events and important information, such as inclement weather alerts. Please make sure that the info we have for you is up-to-date by going onto BC Central (click on the logo at the very top of the church website) or by calling the church office. If you have questions about your BC Central account, contact Jessica VonCrist.
Lost & Found
Missing your Bible or serving dish? Stop by the Lost & Found–the cabinets in the South stairwell on Level 1. Unclaimed items will be discarded or donated on Nov. 1.