Pastor's Letter
Dear Friends,
Next Sunday is a big day, and you're invited!
First, it's our first ever "Worship Together Sunday," something new we're trying a couple times a year. All children (1st Grade and up) will join us in the auditorium for a special service. This will never take the place of our dynamic children's ministries, but it will remind us yearly of our rich history and bright future.
Does bringing children into the auditorium make you nervous? Please bring them anyway! We're designing the entire service with everyone in mind. Even the message will be creatively different with multiple people sharing bits of God's Word to encourage moms and dads, sons and daughters, married people, single people, children, students, employers and employees.
Why am I so excited for this special service? It's a beautiful picture of God's diverse family with only one thing in common… A love for Jesus and His good news!
Additionally, next Sunday is our annual Trunk or Treat (4-7 PM). Hundreds of children will swarm our parking lot in search of candy and fun.
Why is this one of my favorite events? Because it's a great way to connect with our community. As you invite your friends, be sure to mention the hayrides, bouncy houses, marshmallows & fire pit, basketball competitions, pumpkin bowling, and a new food truck with freshly made donuts.
Costumed as Flo from Progressive and Jake from State Farm, Sarah and I look forward to seeing you there!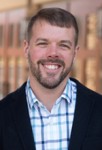 For the City,
Matt Friend • Senior Pastor
@PastorMattBCC
Next Sunday's Message:
Putting Monday in Its Place
Colossians 3:18-4:6
Announcements
Bible Center in 5
After every service, a staff member will take 5 minutes to share our church's vision and mission. If you're new, please meet her at the front right of the Worship Center.
Children's Choir Starts Today
Parents of any child interested in singing in the Children's Choir at Christmastime may contact Mary Ann Nelson. Rehearsals will take place between Sunday services (10:05-10:30 AM) in room 1105, today through mid-December. The Children's Choir will sing at the Night of Worship on Sunday, Dec. 17.
CCRA Basketball League
It's time to think about basketball! The church league is for players in K-12th grade who are not on any middle or high school team. Today is the last day to register online or on the app.
CCRA Basketball Coaches Needed
Coaches are needed for our K-12 church league, which will be forming soon. If you are interested in coaching grades K-2 or 3-5, contact Pastor Richard. To coach grades 6-12, contact Pastor Matt.
Union Mission Crossroads Dinner
Donate online, on the BCC app, or contact Sheri Skidmore to make a monetary donation for the dinner which will be held on Thursday, Oct. 26.
Hymn Sing
Oct. 29 • 8 AM • Rm. 3105/06 • Everyone is invited to join us for a time of singing hymns, hearing the stories behind the hymns, and even requesting some of your favorites. This is a great way to prepare your heart for the Sunday morning worship services.
Worship Together Sunday
On Sunday, October 29, everyone (1st Grade and up) will worship together at 9 & 10:30 AM. Children's ministries will be available for Kindergarten and below, and ABFs will still meet.
All-In Email List
Sign up for Pastor Matt's weekly "All-In" email update on the App under Events & Sign Up > Subscribe.
Financial Audit
The Fiscal Audit has been completed, and a clean opinion rendered. If you would like a report, an electronic copy can be obtained by emailing Romie Mundy.
Nerf Wars (6th-8th Grades)
Element, join us on Friday, Nov. 10 at 7 PM for a high energy night of dodging Nerf darts, strategizing against your leaders, and all-you-can-eat pizza. Bring a Nerf gun if you have one. Cost is $5.
Coffee House (9th-12th Grades)
Friday, Nov. 10 • Fusion, join us for a free night of great coffee, fun board games, and relaxing music. The night will start at 7 PM in the Gathering Space.
WinterFest (9th-12th Grades)
Ring in the new year in a spectacular way! On Dec. 30-Jan. 1 you can be at Liberty University rocking out to Skillet, Hollyn, Switchfoot, Lecrae, and many more! You will also have an opportunity to ride the slopes at Snowflex, grease your wheels at the skate park, and attend an artist Q&A. Register online by Sunday, Nov. 12. The cost is $150 and includes concert tickets, hotel room, and activities on the campus.
Lost & Found
Missing your Bible or serving dish? Stop by the Lost & Found–the cabinets in the South stairwell on Level 1. Unclaimed items will be discarded or donated on Nov. 1.
Keep Up With the Latest
Bible Center is committed to communicating events and important information, such as inclement weather alerts. Make sure that the info we have for you is up-to-date by going onto BC Central (click on the logo at the top of our website) or by calling the church office. If you have questions about your BC Central account, contact Jessica VonCrist.