Pastor's Letter
Dear Friends,
Thank you for spending your Sunday with us! The pastors, staff, and I have been looking forward to this entire day for several reasons:Thank you for spending your Sunday with us! The pastors, staff, and I have been looking forward to this entire day for several reasons:
It's Worship Together Sunday… a special service we plan to host a couple of  times per year. All children (1st grade and up) are with us in the auditorium for both services. We'll continue providing dynamic children's ministries for the other 50 Sundays per year, but days like this remind us that our future is bright. Parents, please don't worry if your children aren't perfect angels during the service. We just want them to feel safe, loved, and part of our church family. Noisiness and messiness are the signs of a healthy, growing church.
This afternoon is our annual Trunk or Treat (4-7 PM). Hundreds of children will swarm our parking lot in search of candy and fun. Join us to pass out candy at your trunk, to volunteer at one of our many stations, or simply to walk around and meet new people. As you invite your friends, be sure to mention the hayrides, bouncy houses, marshmallows, fire pit, basketball competitions, pumpkin bowling, and a new food truck with freshly made donuts.
The entire day reminds us that "It's not about me." Various ages, backgrounds, interests and personalities remind us to celebrate the diversity in Christ's church. We are a family unified by Jesus' good news and love for our city!
May God encourage your heart today!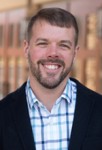 For the City,
Matt Friend • Senior Pastor
@PastorMattBCC
Next Sunday's Message:
Not Alone
Joshua 1
Announcements
Bible Center in 5
After every service, a staff member will take 5 minutes to share our church's vision and mission. If you're new, please meet her at the front right of the Worship Center.
Union Mission Dinner
Use the BCC app or contact Sheri Skidmore (sskidmore) to make a monetary donation towards Union Mission's food pantry.
Children's Choir
Parents of any child interested in singing in the Children's Choir at Christmastime may contact Mary Ann Nelson. Rehearsals will take place between Sunday services (10:05-10:30 AM) in Room 1105, now through mid-December. The Children's Choir will sing at the Night of Worship on Sunday, Dec. 17.
Men's Breakfast
Guest Speaker: Sgt. Jim Mitchell, Chaplain of the WV State Police • Tuesday, Nov. 7 • 7:30 AM • Shoney's • Dutch treat • All men of the church are invited!
Lost & Found
Missing your Bible or serving dish? Stop by the Lost & Found–the cabinets in the South stairwell on Level 1. Unclaimed items will be discarded or donated on Nov. 1.
Girlfriends Get 2gether: Pies & Picasso
Friday, Nov. 3 • 7-9 PM • School campus, the RIM • Pry loose your inner Picasso! Create your own one-of-a-kind masterpiece with canvas, paint, and step-by-step guidance by our own, Judy Foxx. It will be a fun evening featuring pizza pies and dessert pies. Today is the last day to register. Cost: $10 for supplies. Space is limited.
Nerf Wars (6th-8th Grades)
Friday, Nov. 10 • 7 PM • Element, join us for a high energy night of dodging Nerf darts, strategizing against your leaders, and all-you-can-eat pizza. Bring a Nerf gun if you have one. Cost is $5.
Fall Back!
Daylight Saving Time ends on Sunday, Nov. 5. Turn you clocks back this Saturday.
Coffee House (9th-12th Grades)
Friday, Nov. 10 • 7 PM • Gathering Space • Fusion, join us for a free night of great coffee, fun board games, and relaxing music.
WinterFest (9th-12th Grades)
Do you want to ring in the new year in a spectacular way? On Dec. 30-Jan. 1, you can be on the Liberty University campus (Lynchburg, VA) rocking out to Skillet, Hollyn, Switchfoot, Lecrae, and more! You will also have an opportunity to ride the slopes at Snowflex, grease your wheels at the skate park, and attend an artist Q&A. Register online by Sunday, Nov. 12. The cost is $150 and includes concert tickets, hotel room, and activities on the campus.
Baptism
Our next baptism service is Sunday, Nov. 12. Contact any of our pastors, or fill out a Connection Card if you are interested in being baptized or have questions about what baptism means.
GriefShare: Surviving the Holidays
Tuesday, Nov. 21 • 7 PM • Rm. 3101/02 • Wondering how you'll survive Thanksgiving and Christmas after losing a loved one? Learn practical tips to help as you head into the holiday season.
Keep Up With the Latest
Bible Center is committed to communicating events and important info, such as inclement weather alerts. Make sure that the info we have for you is up-to-date by going onto BC Central (click on the logo at the top of our website) or by calling the church office. If you have questions about your BC Central account, contact Jessica VonCrist.
All-In Email List
Sign up for Pastor Matt's weekly "All-In" email update on the App under Events & Sign Up > Subscribe.