Pastor's Letter
Dear Friends,
Thank you for joining us on this joyful, yet burdensome Sunday morning. The stories of those who lost their lives in Vegas weigh on all our hearts.
How do we make sense of such evil, especially as we gather in church? First, we weep with those who weep (Romans 12:15). The best gift we can offer is our deep sympathy and prayer.
Furthermore, we can ask, "Why?"–even Jesus asked, "Why?" (Matthew 27:46). Since we're made in God's image, we are moral creatures who can only understand the world with moral categories.
Additionally, we contemplate the horrific nature of evil. The Bible teaches us that evil is often absurd, inexplicable, and unfathomable. It cannot be resolved by human means.
Finally, we remember that only a Christian worldview fully explains what happened. The acknowledgement of evil requires a moral reality above human judgment. If we are just accidental beings in an accidental universe, nothing can really be evil. However, evil points to a moral judgment made by a moral authority greater than we are: God.
The Bible also promises that God will bring about a final act of moral judgment that will be the final word on right and wrong. Jesus is the only way of rescue from our own evil and guilt, and He gives the hopeful promise of future resurrection.
During today's service, please join us in praying for the victims' families and for those still clinging to life.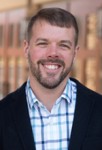 For the City,
Matt Friend • Senior Pastor
@PastorMattBCC
Next Sunday's Message:
Putting Life in Its Place
Colossians 3:1-17
Announcements
Got Questions?
If you're new or have any questions, stop by the Info Desk anytime! Our volunteers would be happy to assist you.
Support Our Adoptive/Foster Families
Do you care deeply about the children in foster care? Do you want to be an encouragement to the families doing foster care? Bible Center is planning to start a support group for these families. We are seeking:
Child care during meetings
Ideas and guest speakers
Sports coaches or craft/activity leaders
Other service providers who can help the parents or children, e.g. hairstylists.
If you are interested in helping in any way, sign up on the app or email Michelle Thompson.
Baptism Class
Monday, Oct. 16 • 6:30 PM • Rm. 2104 • If you are interested in being baptized, we ask that you attend our Baptism Class. Come with your salvation testimony written out and bring a photo, or be prepared to have one taken. Our next baptism service will be here at the church on Nov. 12.
OWLS Hot Dogs & Hayrides
Friday, Oct. 20 • 5-7 PM • North Lawn • $5/person • Hot dogs, hayrides, and campfire songs.
Nerf Wars (3rd-5th Grade)
Friday, Oct. 20 • 7-9 PM • Rm. 1101 • $5
Children's Choir
Parents of any child interested in singing in the Children's Choir at Christmastime may contact Mary Ann Nelson. Rehearsals will take place between Sunday services (10:05-10:30 AM) in room 1105, Oct. 22 through mid-Dec. The Children's Choir will sing at the Night of Worship on Sunday, Dec. 17.
Follow Along While the Word is Being Read
If you'd like a Bible to follow readings, they are at the back of the Worship Center on either side.
All-In Email List
Sign up for Pastor Matt's weekly "All-In" email update on the App under Events & Sign Up > Subscribe.
Cards for the Military
The Care Ministry would love to send cards to service members. If you are a soldier, or know of one on active duty, fill out a Connection Card or email Wanda Casto. Please include the soldier's name, rank & branch of the military, address, and birthday.
CCRA Basketball League
It's time to think about basketball! The church league is for players in K-12th grade who are not on any middle or high school team. Register online or on the app through Oct. 22.
CCRA Basketball Coaches Needed
Coaches are needed for our K-12 church league, which will be forming soon. If you are interested in coaching grades K-2 or 3-5, contact Pastor Richard. To coach grades 6-12, contact Pastor Matt.
Food Needed For UM Crossroads Dinner
Sign up on BC Central or contact Sheri Skidmore to donate food items for the Union Mission dinner. The meal will be prepared on Thursday, Oct. 26, and donations must be received on or before Oct. 25. Volunteers are also needed to prepare and to serve.
Girlfriends Get 2gether: Pies & Picasso
Friday, Nov. 3 • 7-9 PM • School campus, the RIM • Pry loose your inner Picasso! Create your own one-of-a-kind masterpiece with canvas and paint and step-by-step guidance by our own, Judy Foxx. It will be a fun evening featuring pizza pies and dessert pies. Register by Oct. 29 online or on the app. Cost: $10 for supplies. Space is limited.