Pastor's Letter
Dear Friends,
To coincide with National Adoption Month and today's sermon, we're honored to host three local adoption/foster care agencies: Mission West Virginia, Children's Home Society of West Virginia, and NECCO. Please visit their displays in the lobby, or stop by the Living Room for a brief informational meeting after either service (two doors past the Info Desk).
One of our moms emailed me, "My prayer for Sunday is that the people who feel God tug on their hearts will be courageous to step out and DO something. It is great to feel our hearts stir, but stirring alone doesn't change a child's future. A dedicated Christian family can change not only a child's potential, but also their eternity!"
What could God do through our church? How might He use us to care for more and more children? So many of you are already involved in adoption or foster care, but what could happen if more of us got involved?
Perhaps you'll become a respite provider, allowing foster parents to take a weekend vacation to strengthen their marriages. Maybe you'll become a mentor at the Davis Children's Shelter, helping with homework, playing games, and taking kids on outings. Perhaps you'll drive a bus to pick up these kids for our Wednesday AWANA ministry or Sunday evening middle or high school activities. Maybe you'll become the backbone of Bible Center's advocacy vision in some other way.
Let's dream big!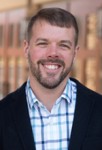 For the City,
Matt Friend • Senior Pastor
@PastorMattBCC
Next Sunday's Message:
Being Thankful for the Past
Joshua 3-4
Announcements
Bible Center in 5
After today's service, a Bible Center staff member will take 5 minutes to share our church's vision and mission. If you're new, please meet this person at the front right of the Worship Center.
Member Meeting Today
A meeting for Bible Center members will be held today at noon to provide information about financial opportunities for the coming year.
Thanksgiving Services
Sunday, Nov. 19 • 9 AM & 10:30 AM • We will celebrate Thanksgiving as a church family during our morning worship services. There will be a number of special features in the services, including the opportunity to have singer/songwriter Jenny Simmons here with us to lead worship alongside our Worship Team. We'll also have special testimonies of thanksgiving and praise.
Dodgeball Tournament (3rd-5th Grades)
Saturdays in January • 2-3:30 PM • Gather your friends, name your team, and sign up for our Dodgeball Tournament! Each team needs 6 players: all boys, all girls or mixed. Points will be awarded at the end of each game, and winners will be rewarded on the last week. The deadline to sign up your team is Sunday, Dec. 10. Contact Pastor Richard for questions.
GriefShare: Surviving the Holidays
Tuesday, Nov. 21 • 7 PM • Rm. 3101/02 • Wondering how you'll survive Thanksgiving and Christmas after losing a loved one? Learn practical tips to help as you head into the holiday season. Video class led by Pastor Chad Cowan.
Cookies & Carols (Widows Ministry)
Friday, Dec. 1 • 6 PM • Gathering Space • GEMS, you're invited to an evening of cookies and carols! RSVP by calling the church office no later than Nov. 21.
Christmas Parade Float
Announcing Bible Center's first year in the City of Charleston's Christmas Parade on Saturday, December 2! We'll be building a float to enter into the parade (and contest!) and will hand out hot chocolate at the parade. Anyone who would like to help build the float or pass out goodies can contact Jane Jackson or sign up online.
ManUP! Thanksgiving Luncheon
Wednesday, Nov. 22 • 11:45 AM – 1 PM • Charleston Marriott's Brick Salt Bar & Kitchen • Enjoy a time of camaraderie along with a delicious buffet. You are invited to the 10th Annual ManUP! Thanksgiving Luncheon. Pastor Mike Graham will be this year's guest speaker. The buffet cost is $15. Registration is not required but blessings are guaranteed!
OWLS Trip to the Greenbrier
Thursday, November 30 • 7 AM-5:30 PM • Ready to enjoy the holiday season with friends? Take a road trip to see the holiday decorations at the Greenbrier Resort in White Sulphur Springs. Please arrive at the Bible Center School lot by 7 AM (near Wells Furniture). The cost is $10/person, and lunch will be on your own. To sign up, contact Judy Mercer or register online. Space is limited.
OWLS Christmas Baskets
The OWLS will be preparing Christmas baskets for elderly shut-ins and those with special needs within our church family. If you know of anyone who would be blessed by some Christmas cheer, submit their name and address to Judy Mercer.