Pastor's Letter
Dear Friends,
I'm so glad you've chosen to spend this special Sunday with us! May God comfort your heart this Thanksgiving season.
It's our joy to host Jenny Simmons again! Jenny is a dynamic storyteller and encourager who uniquely sees God at work in the world around her. She was an inspiration to the women who attended the Women's Ministry Event back in September, and our staff was thrilled when she agreed to come back and serve with our worship team this weekend.
As the lead singer of the former band, Addison Road, Jenny traveled the country with her husband, Ryan, and bandmates who met as students at Baylor University. For over a decade they created albums that reached around the world and saturated Christian radio with singles landing among the top-ten for over sixty weeks. Lyrics to the band's most popular songs such as Hope Now, What Do I Know of Holy, Fight Another Day, and All That Matters shaped a generation of Christian music listeners. She has since produced two solo albums, The Becoming and To Be Well and has authored two books, including her most recent (that my wife Sarah is currently enjoying), "Made Well: Finding Wholeness in the Everyday Sacred Moments."
Above all else, our staff is impressed with Jenny's authenticity. She's the real deal. As she joins our worship team for this special Sunday, let's sing with all our hearts and remember our great God and His many gifts.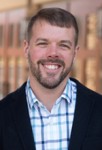 For the City,
Matt Friend • Senior Pastor
@PastorMattBCC
Next Sunday's Message:
God's Presence Changes Everything
Joshua 5
Announcements
Bible Center in 5
After today's service, a Bible Center staff member will take 5 minutes to share our church's vision and mission. If you're new, you're invited to meet at the front right of the Worship Center.
GriefShare: Surviving the Holidays
Tuesday, Nov. 21 • 7 PM • Rm. 3101/02 • Wondering how you'll survive Thanksgiving and Christmas after losing a loved one? Learn practical tips to help as you head into the holiday season. Video class led by Pastor Chad Cowan.
Cookies & Carols (Widows Ministry)
Friday, Dec. 1 • 6 PM • Gathering Space • GEMS, you're invited to an evening of cookies and carols! RSVP by calling the church office no later than Nov. 21.
ManUP! Thanksgiving Luncheon
Wednesday, Nov. 22 • 11:45 AM – 1 PM • Charleston Marriott's Brick Salt Bar & Kitchen • Enjoy a time of camaraderie along with a delicious buffet. You are invited to the 10th Annual ManUP! Thanksgiving Luncheon. Pastor Mike Graham will be this year's guest speaker. The buffet cost is $15. Registration is not required but blessings are guaranteed!
Hymn Sing
November 26 • 8 AM • Rm 3105/06 • Everyone is invited to join us for a time of singing hymns, hearing the stories behind the hymns, and even requesting to sing some of your favorites. This is a great way to prepare your heart for the Sunday morning worship services.
Foster Care Informational Meeting
Tuesday, Nov. 28 • 6:30-7:30 PM • Family Rm (3rd Floor) • Have you considered doing foster care, but don't know where to start? Do you wonder if it is something you can do? Is adoption in your future, whether local, foreign or from foster care? Married, single, empty-nesters, young professionals – come and find out! Contact Michelle Thompson for additional details.
Pastor Matt's Books
If you'd like to see a list of all the books Pastor Matt has recommended in his sermons, go to BibleCenterChurch.com/books.
Christmas Parade Float
Announcing Bible Center's first year in the City of Charleston's Christmas Parade on Saturday, December 2! We'll be building a float to enter into the parade (and contest!) and will hand out hot chocolate at the parade. Anyone who would like to help build the float or pass out goodies can contact Jane Jackson or sign up online.
Men's Breakfast at Shoney's
Tuesday, December 5 • 7:30 AM • Dutch treat • All men are invited!
OWLS Christmas Brunch & Baskets
Saturday, December 9 • 9 AM • Calling all OWLS! We will have a delicious breakfast and will assemble Christmas baskets to deliver to our elderly shut-ins and those with special needs in our church family. Monetary donations are being accepted. RSVP on the app or to Judy by Dec. 3.
Christmas Baskets for Shut-Ins
If you know of anyone who would be blessed by some Christmas cheer, submit their name and address to Judy Mercer. The OWLS will be preparing Christmas baskets for elderly shut-ins and those with special needs within our church family.
Dodgeball Tournament (3rd-5th Grades)
Saturdays in January • 2-3:30 PM • Gather your friends, name your team, and sign up for our Dodgeball Tournament! Each team needs 6 players: all boys, all girls or mixed. Points will be awarded at the end of each game, and winners will be rewarded on the last week. The deadline to sign up your team is Sunday, Dec. 10. Contact Pastor Richard for questions.
Keep Up With the Latest
Bible Center is committed to communicating events and important info, such as inclement weather alerts. Make sure that the info we have for you is up-to-date. Click on the logo at the top of our website or call the church office. If you have questions about BC Central, contact Jessica VonCrist.