Pastor's Letter
Dear Friends,
The month of December is scheduled for delivery this Friday! I look forward to enjoying the Christmas season with you.The month of December is scheduled for delivery this Friday! I look forward to enjoying the Christmas season with you.
Have you already hung your Christmas lights? Enjoyed a peppermint mocha? Rinsed your Cousin Eddie moose mug? Perhaps you've already watched George Bailey discover a wonderful life, the Grinch try to steal Christmas, or Ernest try to save it? Maybe you've made your appointment with Buddy the Elf to "make snow angels for two hours, go ice skating, then eat a whole roll of Toll House cookie dough?"
Whether you are joyfully expecting a white Christmas or prayerfully burdened for a miracle on 34th Street, please don't walk through the Christmas season alone. Check the bulletin, our app, or Facebook each week for details on: Sunday services, food distributions, brunches, parades, nights of worship, fireside gatherings, candlelight services, and caroling opportunities. We want to be your family, your community, and your support system this December!
Speaking of community… It's a joy to have Mike Graham speaking for us today. Mike became our Pastor of Group Life back in July, bringing over 20 years of experience to our group and community ministries. I've known Mike since 2010 and have watched him develop armies of leaders, start dozens of community groups, and cast a discipleship vision for a growing church. He has already made a positive impact in Charleston, and I know you'll be blessed by his preaching. May today's service encourage your heart!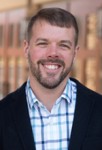 For the City,
Matt Friend • Senior Pastor
@PastorMattBCC
Next Sunday's Message:
Mary's Song of Praise
Luke 1:46-55
Announcements
Bible Center in 5
After today's service, a Bible Center staff member will take 5 minutes to share our church's vision and mission. If you're new, you're invited to meet at the front right of the Worship Center.
Foster Care Informational Meeting
Tuesday, Nov. 28 • 6:30-7:30 PM • Family Rm. (3101/02) • Have you considered doing foster care, but don't know where to start? Do you wonder if it is something you can do? Is adoption in your future, whether local, foreign, or from foster care? Married, single, empty-nesters, young professionals–come and find out! Contact Michelle Thompson for additional details.
Christmas Parade Float
Announcing Bible Center's first year in the City of Charleston's Christmas Parade on Saturday, December 2! We are building a float to enter into the parade (and contest!) and will hand out hot chocolate at the parade. Anyone who would like to help build or decorate the float can contact Jane Jackson or sign up here.
OWLS Christmas Brunch & Baskets
Saturday, Dec. 9 • 9 AM • Calling all OWLS! We will have a delicious breakfast and will assemble Christmas baskets to deliver to our elderly shut-ins and those with special needs in our church family. Monetary donations are being accepted. RSVP online or to Judy Mercer by Dec. 3.
Christmas Baskets for Shut-Ins
If you know of anyone who would be blessed by some Christmas cheer, submit their name and address to Judy Mercer. The OWLS will be preparing Christmas baskets for elderly shut-ins and those with special needs within our church family.
Men's Breakfast at Shoney's
Tuesday, Dec. 5 • 7:30 AM • Dutch treat • Guest speaker is Pastor John King. All men are invited!
Follow Along While the Word is Being Read
If you'd like a Bible to follow readings, they are at the back of the Worship Center on either side.
Dodgeball Tournament (3rd-5th Grades)
Saturdays in Jan. • 2-3:30 PM • Gather your friends, name your team, and sign up for our Dodgeball Tournament! Each team needs 6 players: all boys, all girls or mixed. Points will be awarded at the end of each game, and winners will be rewarded on the last week. The deadline to sign up your team is Sunday, Dec. 10. Contact Pastor Richard for questions.
Union Mission Christmas Food Distribution
Saturday, Dec. 16 • 9 AM • Thanks to all who helped with the UM Thanksgiving Food Distribution! Many lives were touched and the love of Jesus was shared. Volunteers are needed for the UM Christmas Food Distribution on the 16th. Sign up online, or contact Sheri Skidmore.
A Fireside Gathering
Wednesday, Dec. 20 • 6:30 PM • Join us in front of the fireplace for an evening of Christmas music and celebration. In addition to a devotional from one of our pastors, we will enjoy special music, familiar Christmas carols, and delicious cookies and hot chocolate.
Fitness with Friends
Jan. 9-Feb. 15 • 6-7 PM • Bible Center School RAM Center • This women's exercise class will be held on Tuesdays and Thursdays for 6 weeks. Cost: $25. Come get fit with friends! Registration required.
Keep Up With the Latest
Bible Center is committed to communicating events and important info, such as inclement weather alerts. Make sure that the info we have for you is up-to-date. Click on the logo at the top of our website or call the church office. If you have questions about BC Central, contact Jessica VonCrist.