Saturday, November 18 • Marquee Cinemas • K-5th graders & their families
Be ready to enter the theater at 1:45 PM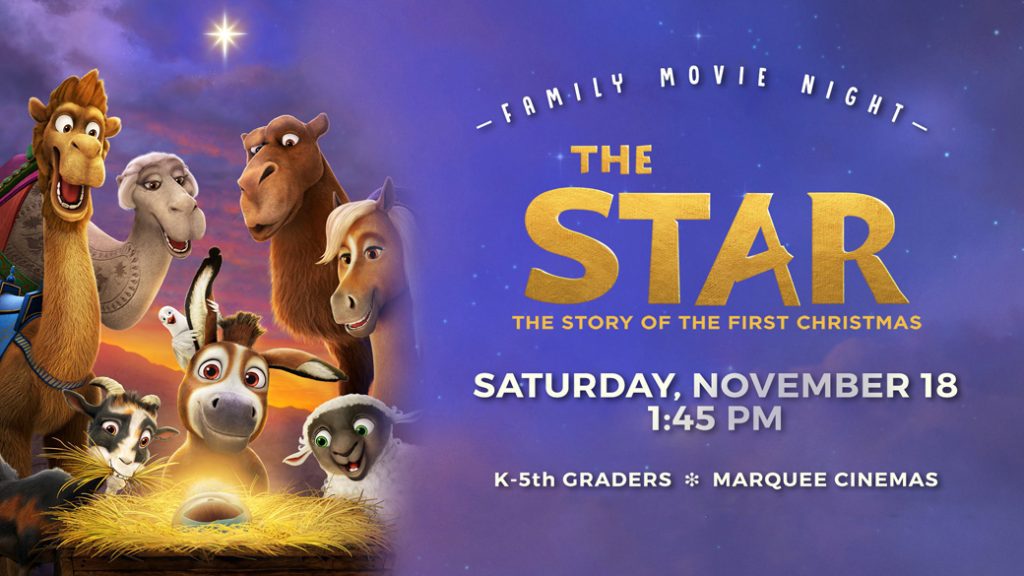 Families are invited to join us to watch The Star: The Story of the First Christmas. You may purchase tickets from Marquee Cinemas upon your arrival. (Advance purchase is encouraged because this is the movie's premiere).
Please have your tickets and food & drinks purchased by 1:45 pm. We will be entering the theater together at that time.
K-2nd Graders must be accompanied by a parent/guardian.
3rd-5th Graders may attend without parents and will be supervised by Children's Ministry Team members. However, the parents of those children will need to check in/out with Pastor Richard.
No registration required. For questions, contact Pam Howie (304-346-0431).