Pastor's Letter
Dear Friends,
We have a small gift for you!
The staff and I have put together a Christmas devotional booklet as a way to help you better enjoy the holidays – Advent at Bible Center: Preparing our hearts for Christmas. Pick up your free copy today in the Gathering Space, view it on the Bible Center app (my favorite way), or download it at BibleCenterChurch.com/advent. (Through the website, it especially looks great on an iPad.)
"Advent" isn't a word we often use in our culture, so what does it mean? It's an old Latin word meaning "coming" or "arrival" and refers to the first and second coming of Jesus. For centuries, Christians have celebrated Advent in many different ways: wreaths, candles, games, calendars, parties and special church services.
You can use the Advent devotional by yourself, with small children, with older students, with a friend, or in a community group discussion. It assigns a short Bible passage to read each day, followed by a suggested prayer, application and Christmas carol lyrics to ponder. The family activity sections include suggestions for seeing Jesus in Lego nativity scenes, popular Christmas movies, ornament making, cookie baking, or Christmas-light scouting.
May your Christmas season be marked by hope, expectation, remembrance and worship! The King has come and is coming again. There is much to celebrate!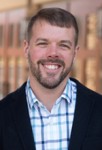 For the City,
Matt Friend • Senior Pastor
@PastorMattBCC
Next Sunday's Message:
Zechariah's Song of Pardon
Luke 1:67-80

Announcements
Bible Center in 5
After today's service, a Bible Center staff member will take 5 minutes to share our church's vision and mission. If you're new, you're invited to meet at the front right of the Worship Center.
Dodgeball Tournament (3rd-5th Grades)
Saturdays in January • 2-3:30 PM • Today is the last day to sign your team up • Gather your friends, name your team, and sign up for Dodgeball! Each team needs 6 players: all boys, all girls or mixed. Points will be awarded at the end of each game, and winners will be rewarded on the last week. Contact Pastor Richard for questions.
Baptism Class
Tomorrow • 6:30 PM • Rm. 2104 • If you are interested in being baptized, we ask that you attend our Baptism Class. Come with your salvation testimony written out and bring a photo or be prepared to have one taken. Our next baptism service will be on Jan. 7. If you would like to know what baptism is and what it means, contact Pastor Richard or check "Baptism or Baptism Class" box on the Connection Card.
Bible Center School Christmas Program: Christmas County Spelling Bee
Tuesday, Dec. 19 • 6:30 PM • Bible Center Church Worship Center • Presented by grades 3-5 accompanied by the Middle School Honor Choir. Everyone is invited!
A Fireside Gathering
Wednesday, Dec. 20 • 6:30 PM • Join us in front of the fireplace for an evening of Christmas music and celebration. In addition to a devotional from one of our pastors, we will enjoy special music, familiar Christmas carols, and delicious cookies and hot chocolate.
Fitness with Friends
Jan. 9-Feb. 15 • 6-7 PM • Bible Center School RAM Center • This women's exercise class will be held on Tuesdays and Thursdays for 6 weeks. Cost: $25. Come get fit with friends! Registration required.
Christmas Eve Nurseries
Volunteers are needed to serve in the nurseries for our 10 AM and 3 PM services. If you are interested and can help, please contact Michelle Thompson.
Christmas Card Offering
As we minister more intentionally to families of children with special needs, we will outfit a designated classroom with equipment and safety items. There are a number of ways you can give to this ministry:
Through the Bible Center app;
By placing your gift in the offering basket during services; or by
Mailing or submitting a Christmas card with your donation in it.
Be sure to specify "Christmas Card Offering" on your gift. Funds given beyond what's needed will be used to build an accessible playground on the South lawn.
Hope Totes for the Holidays
The Women's Ministry is continuing with this crucial ministry to children in foster care by supplying a first-night bag to help them transition into a new home. See the website or check the Bible Center Women Facebook page for the list of items that need to be placed in the bag. This is a great way to share God's love at Christmas. Totes can be delivered to the Info Desk. Email biblecenterwomen@gmail.com with questions.
Follow Along While the Word is Being Read
If you'd like a Bible to follow readings, they are at the back of the Worship Center on either side.
Beach Camp (6th-12th Grades)
June 18-22 • Myrtle Beach, SC • We are partnering with Student Life Beach Camp for four days of worship and Bible study in the sand and surf! Experience a combination of God's beautiful creation and an unforgettable time in Christian community. Anyone interested should attend our parent meeting on Sunday, Jan. 14, at 4 PM in the Worship Center. Register online.