Pastor's Letter
Dear Friends,
Thanks for spending your Sunday morning with us! On behalf of our pastors and staff, it's great having you here!
Would you describe yourself as a confident person? Are you confident in your faith, in your abilities, in your value?
Psychology Today describes confidence as the belief in your ability to succeed. Striking a healthy balance can be challenging for all of us. Too much of it and we come off as cocky and arrogant; however, having too little can prevent us from taking risks and seizing opportunities—in school, at work, in our social lives, and beyond.
Confident men and women do what's right, even when it's not popular. They are willing to take risks and go the extra mile to achieve better things, even if there's a high chance of failure. Truly confident people don't brag on their own accomplishments, for they find their security somewhere other than recognition.
In today's message, I'll tell the true story about a guy who learned a valuable lesson about confidence. At the beginning of the narrative, we find him timid, doubtful, second-guessing himself (and God!). However, God uses the Christmas story to infuse confidence in his soul.
That's my prayer for you today… that Christmas will strengthen your heart and make you a more confident believer. According to today's main character, we need not serve the Lord out of fear. Christmas makes us confident in Christ!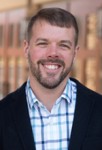 For the City,
Matt Friend • Senior Pastor
@PastorMattBCC
Next Sunday's Message:
The Angels' Song of Peace
Luke 2:1-14

Announcements
Bible Center in 5
After today's service, Jane Jackson will take 5 minutes to share our church's vision and mission. If you're new, you're invited to meet at the front right of the Worship Center.
Night of Worship • Tonight @ 6PM
Bible Center Choir & Orchestra w/ the Children's Choir • Join us tonight at 6 PM for a special evening as we celebrate the birth of Christ!
Christmas Eve Nurseries
Volunteers are needed to serve in the nurseries for our 10 AM and 3 PM services. If you are interested and can help, please contact Michelle Thompson.
Bible Center School Christmas Program: Christmas County Spelling Bee
Tuesday, Dec. 19 • 6:30 PM • Bible Center Church Worship Center • Presented by grades 3-5 accompanied by the Middle School Honor Choir. Everyone is invited!
A Fireside Gathering
Wednesday, Dec. 20 • 6:30 PM • Join us in front of the fireplace for an evening of Christmas music and celebration. In addition to a devotional from Pastor Matt, we'll enjoy familiar carols, and delicious cookies and hot chocolate.
Christmas Card Offering
As we minister more intentionally to families of children with special needs, we will outfit a designated classroom with equipment and safety items. There are a number of ways you can give to this ministry:
Through the Bible Center app;
By placing your gift in the offering basket during services; or by
Mailing a Christmas card with your donation.
Be sure to specify "Christmas Card Offering" on your gift. Funds given beyond what's needed will be used to build an accessible playground on the South lawn.
Offering Envelopes
Personalized offering envelopes are now in the Gathering Space. If you would like a set, contact Kim Alvis.
Fitness with Friends
Jan. 9-Feb. 15 • 6-7 PM • Bible Center School RAM Center • This women's exercise class will be held on Tuesdays and Thursdays for 6 weeks. Cost: $25. Come get fit with friends! Registration required.
Men's Breakfast at Shoney's
Tuesday, Jan. 2 • 7:30 AM • Shoney's • Dutch treat • Guest speaker: Pastor Matt Friend. All men are invited!
Save the Date: Dude Night
Friday evening on January 12 • All men are invited to Dude Night. Details to come.
Beach Camp (6th-12th Grades)
June 18-22 • Myrtle Beach, SC • We are partnering with Student Life Beach Camp for four days of worship and Bible study in the sand and surf! Experience a combination of God's beautiful creation and an unforgettable time in Christian community. Anyone interested should attend our parent meeting on Sunday, Jan. 14, at 4 PM in the Worship Center. Register online.
Hope Totes for the Holidays
The Women's Ministry is continuing this crucial ministry to children in foster care by supplying a first-night bag to help them transition into a new home. See the website or check the Bible Center Women Facebook page for the list of items that need to be placed in the bag. This is a great way to share God's love at Christmas. Totes can be delivered to the Info Desk.