Pastor's Letter
Dear Friends,
I'm so glad you're here! Please make yourself at home by grabbing a cup of coffee, relaxing by the fireplace, or simply resting in your chair to take it all in.
More than any other time of the year, Christmas is a season for music. Whether you prefer Pentatonix, Michael Bublé, George Frideric Handel, Trans-Siberian Orchestra, or Gwen Stefani… Christmas songs have started filling your offices, your favorite stores, your supermarkets, and your radio stations. For a few short weeks, Christmas carols seem to unify the world.
I hope you'll join me each Sunday this month as we look at the four most famous Christmas songs ever written. Today we'll watch a teenage girl, Mary, respond to God's grace by writing a beautiful praise song (Luke 1:46-55). Next Sunday we'll listen to an elderly man, Simeon, pen a poem of hope while holding baby Jesus in his arms (Luke 2:22-35). On December 17th we'll hear the heart of a new dad, Zechariah, as he composes a song of salvation (Luke 1:67-80). Finally, on Christmas Eve, we'll overhear the angels sing a cosmic Christmas carol, Glory to God in the highest, and peace to all men and women on earth (Luke 2:14).
Despite any burdens you may be carrying, I pray you'll feel safe here, loved here, accepted here, and welcome here. I look forward to meeting you or getting to know you more at one of the many Christmas gatherings this month!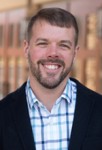 For the City,
Matt Friend • Senior Pastor
@PastorMattBCC
Next Sunday's Message:
Simeon's Song of Promise
Luke 2:22-35
Announcements
Bible Center in 5
After today's service, a Bible Center staff member will take 5 minutes to share our church's vision and mission. If you're new, you're invited to meet at the front right of the Worship Center.
Men's Breakfast at Shoney's
Tuesday, Dec. 5 • 7:30 AM • Dutch treat • Guest speaker is Pastor John King. All men are invited!
OWLS Christmas Brunch & Baskets
Saturday, Dec. 9 • 9 AM • Calling all OWLS! We will have a delicious breakfast and will assemble Christmas baskets to deliver to our elderly shut-ins and those with special needs in our church family. Monetary donations are being accepted. RSVP on the app or to Judy Mercer by Dec. 3.
Christmas Baskets for Shut-Ins
If you know of anyone who would be blessed by some Christmas cheer, submit their name and address to Judy Mercer. The OWLS will be preparing baskets for elderly shut-ins and those with special needs within our church family.
Dodgeball Tournament (3rd-5th Grades)
Saturdays in Jan. • 2-3:30 PM • Gather your friends, name your team, and sign up for our Dodgeball Tournament! Each team needs 6 players: all boys, all girls or mixed. Points will be awarded at the end of each game, and winners will be rewarded on the last week. The deadline to sign up your team is Sunday, Dec. 10. Contact Pastor Richard for questions.
Baptism Class
Monday, Dec. 11 • 6:30 PM • Rm. 2104 • If you are interested in being baptized, we ask that you attend our Baptism Class. Come with your salvation testimony written out and bring a photo or be prepared to have one taken. Our next baptism service will be on Jan. 14. If you would like to know what baptism is and what it means, contact Pastor Richard or check the "Baptism" box on the Connection Card.
Follow Along While the Word is Being Read
If you'd like a Bible to follow readings, they are at the back of the Worship Center on either side.
Our Daily Bread
New copies are now in the Gathering Space.
Union Mission Christmas Food Distribution
Saturday, Dec. 16 • 9 AM • Thanks to all who helped with the UM Thanksgiving Food Distribution! Many lives were touched and the love of Jesus was shared. Volunteers are needed for the UM Christmas Food Distribution on the 16th. Sign up online or on the app, or contact Sheri Skidmore.
A Fireside Gathering
Wednesday, Dec. 20 • 6:30 PM • Join us in front of the fireplace for an evening of Christmas music and celebration. In addition to a devotional from one of our pastors, we will enjoy special music, familiar Christmas carols, and delicious cookies and hot chocolate.
Fitness with Friends
Jan. 9-Feb. 15 • 6-7 PM • Bible Center School RAM Center • This women's exercise class will be held on Tuesdays and Thursdays for 6 weeks. Cost: $25. Come get fit with friends! Registration required.
Beach Camp (6th-12th Grade)
June 18-22 • We are partnering with Student Life Beach Camp for four days of worship and Bible study in the sand and surf! Experience a combination of God's beautiful creation and unforgettable time in Christian community. Anyone interested should plan to attend our parent meeting on Sunday, Jan. 14, at 4 PM in the Worship Center. Register online.
Keep Up With the Latest
Bible Center is committed to communicating events and important info, such as inclement weather alerts. Make sure that the info we have for you is up-to-date. Click on the logo at the top of our website or call the church office. If you have questions about BC Central, contact Jessica VonCrist.
Pastor Matt's Books
If you'd like to see a list of all the books Pastor Matt has recommended in his sermons, go to BibleCenterChurch.com/books.