Pastor's Letter
Dear Friends,
Thanks for spending your Sunday morning with us! Please make yourself at home. If we haven't yet met, I hope we can meet after the service out in the lobby.
This past Monday was a special day for global Christianity. Sixty-one years ago, on January 8, 1956, the 28-year-old American missionary, Jim Elliot, was martyred in Ecuador, along with four missionary partners and friends.
I'll tell the whole story in today's sermon, but this week I was struck by the commonality of their lives. Their story started years before in a church service similar to this one, and (for some), in normal homes like yours and mine. On their father's lap and at their mother's dinner table, several of these men were taught early to love Jesus and to use every method possible to spread His good news around the world.
In college, Jim Elliot penned these words, "He is no fool who gives what he cannot keep to gain that which he cannot lose." He was actually paraphrasing a much older quote from the 17th century Englishman, Phillip Henry, who said, "He is no fool who parts with that which he cannot keep, when he is sure to be recompensed with that which he cannot lose."
May that be our prayer today! May that be our mission! As we sing, and pray, and read Scripture, and learn, and give, and encourage one another today… Let's ask God to draw our hearts to what is eternal–to lives worth living.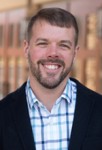 For the City,
Matt Friend • Senior Pastor
@PastorMattBCC
Next Sunday's Message:
Loving the Future More Than the Past
Luke 9:51-62

Announcements
Bible Center in 5
After every service, a staff member will take 5 minutes to share our church's vision and mission. If you're new, please meet at the front right of the Worship Center.
Pastoral Q & A
Each Sunday in January • 12-1 PM • Pastors Matt and John will be hosting a Q & A to launch the new year with strength. Come hear their heart for 2018 vision. Email questions to John King at jking@BibleCenterChurch.com, or text your question to (304) 984-6772.
Census Cards
We need your help! Because we want to have your info correct in our database and not leave you out of any communications, please complete a census card (one per household), available in the chair pockets on Sunday morning. Submit your completed form by dropping it in an offering basket, a Response Box, or hand it to the person at the Info Desk. Thank you!
Fitness with Friends
Jan. 9 to Feb. 15 • 6-7 PM • Bible Center School RAM Center • This women's exercise class will be held on Tuesdays and Thursdays for 6 weeks. Cost: $25. Come get fit with friends! Today is the last day to sign up.
Beach Camp (6th-12th Grades)
June 18-22 • Myrtle Beach, SC • We are partnering with Student Life Beach Camp for four days of worship and Bible study in the sand and surf! Experience a combination of God's beautiful creation and an unforgettable time in Christian community. Anyone interested should attend our parent meeting today at 4 PM in the Worship Center. Register on the app or go to our website.
Pastor Matt's Books
If you'd like to see a list of all the books Pastor Matt has recommended in his sermons, go to BibleCenterChurch.com/books.
Hymn Service Launch
Sunday, Jan. 21 • 8-8:50 AM • Rm. 3105/06 (The Chapel) • Join us for a weekly worship service with traditional hymns accompanied by the piano. Pastor Matt will preach the same message as in the 9 AM and 10:30 AM services. Invite a friend and join us for this new service.
Union Mission Crossroads Dinner
Donate online, on the BCC app, or contact Sheri to volunteer, provide supplies or make a monetary donation for the dinner which will be held on Thursday, Jan. 25. Volunteers should arrive at 4 PM (new time) to help serve and clean up.
Special Needs Ministry Info/Training Meeting
Sunday, Jan. 28 • 11:45 AM • A short meeting will be held for anyone who would like information about serving in our Special Needs Ministry. No experience required. We are looking for classroom buddies, teachers, greeters/administrators, and musicians of all ages. There are opportunities to serve weekly/monthly on Sundays and/or Wednesdays along with special events throughout the year. Register if you plan to attend.
Save the Date!
Girlfriends Get 2gether: Keep Calm & Color On: Friday, Feb. 2 • 7 PM • Relax, unwind, and color! Details to come.
SkyZone • 3rd-5th Graders • Friday, Feb. 16 • 6:30-8:30 PM • $21/person
OWLS President's Day Luncheon • Sunday, Feb. 18 • 12 PM • Bible Center School • $5/person
Insomnia: Middle and High School • Friday, Feb. 23 – Saturday, Feb. 24 • $40/person • Details to come.