Pastor's Letter
Dear Friends,
Welcome! Thanks for spending your Sunday morning with us.
You'll want to mark your calendars for each Sunday in February. Consider inviting a friend to Sunday breakfast or lunch, and bringing them with you to a service.
February 4 – We'll launch our new series, "Loving Like Jesus." The greatest way to learn how Jesus loved is to watch how He interacted with various kinds of people in the Gospel of Luke, beginning with children.
February 11 – Along with celebrating communion with you, I'll be speaking on the topic, "Women Matter." Christianity is not a man's religion, for the Bible reminds us, There is neither Jew nor Gentile, neither slave nor free, nor is there male and female, for you are all one in Christ Jesus (Galatians 3:28). How did Jesus honor women?
February 18 – Our previous Senior Pastor, Eric Mounts, will be our honored guest. Eric will speak from Luke 8:40-56 on "Jesus Cared for the Sick." This message will naturally flow from his ministry style and his compassionate heart for those who are suffering.
February 25 – Shawn Thornton, our Senior Pastor from 1997-2008, will be our honored guest to speak on "All People Have Value" from the famous Bible story of the Good Samaritan. I can think of no one I'd rather invite to speak the week prior to our church's 75th Anniversary.
Let's be praying and inviting for a great February!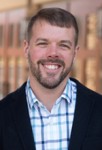 For the City,
Matt Friend • Senior Pastor
@PastorMattBCC
Announcements
Bible Center in 5 (BC in 5)
After every service, Jane Jackson-Fowler will take 5 minutes to share our church's vision and mission. If you're new, please meet her at the front right of the Worship Center.
Special Needs Ministry Info/Training Meeting
Today • 11:45 AM • Rm. 3105 • A short meeting will be held for anyone who would like info about serving in this new ministry. No experience required. We are looking for classroom buddies, teachers, greeters/ administrators, and musicians of all ages. There are opportunities to serve weekly/ monthly on Sundays and/or Wednesdays along with special events throughout the year.
Pastoral Q & A
Today • 12-1 PM • Pastors Matt and John will host a Q & A in the Worship Center to launch the new year with strength. Email questions to John King at jking@BibleCenterChurch.com, or text them to (304) 984-6772.
Workshop: Does the Bible Contradict Itself?
Every Wednesday until Feb. 14 • 6:30 PM • Rm. 3105/06 • Have you ever read confusing verses in the Bible that seem to be a contradiction? Have other people said to you, "I can't believe the Bible because it's full of contradictions"? Instructor Brian Plants will walk through the most common "contradictions" in the Scriptures and show you what it really says.
Follow Along While the Word is Being Read
A Bible or large print Bible is available to you if you want one for readings. They are at the back in the Worship Center.
Hymn Service
Sundays • 8-8:50 AM • Rm. 3105/06 (The Chapel) • Join us for worship services with traditional hymns accompanied by the piano. Invite a friend and join us for this new format!
Girlfriends Get 2gether: Keep Calm & Color On
Friday, Feb. 2 • 7 PM • Join us for a tranquil evening by the fireplace. Bring your girlfriends and your coloring books and colored pencils. We'll kick back and enjoy the therapeutic effects of relaxing, coloring, listening to worship music, and having cookies and cocoa. Today is the last day to RSVP.
Men's Breakfast at Shoney's
Tuesday, Feb. 6 • 7:30 AM • Shoney's • Dutch treat • Guest speaker: Pastor Matt Friend. All men are invited!
SkyZone (3rd-5th Grades)
Friday, Feb. 16 • 6:30-8:30 PM • $21/person • Invite your friends and join us at Charleston's only trampoline park! Register on the app, website, or submit a form (at either Check-In Desk downstairs).
OWLS Presidents' Day Luncheon (55+ years old)
Sunday, Feb. 18 • 12 PM • Bible Center School, the RIM • Cost: 1 Lincoln • Bill Donegan will be impersonating President Franklin D. Roosevelt and some aspects of the New Deal. Register online or email Judy Mercer.
Insomnia (6th-12th Grades)
Friday, Feb. 23 – Saturday, Feb. 24 • $40 • Register now!
Census Cards
Today is the last day to fill out your census card (one per household), available in the chair pockets in the Worship Center. Submit your completed form by dropping it in an offering basket, a Response Box, or turn it in at the Info Desk. Thank you!