January 21, 28, & February 4 • 9 AM • Room 2101 (Living Room)
The next Step for anyone who wants to get more plugged in!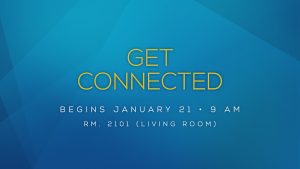 What to Expect in this 3-week class:
Learn how to grow spiritually and relationally at Bible Center Church
A fun and interactive time with God's Word and God's people
Led by Pastor Richard Thompson & Pastor Mike Graham
Find a place to belong! Check out our groups.