Pastor's Letter
Dear Friends,
On behalf of our pastors and staff, thank you for spending your Sunday morning with us!
Today we'll enjoy communion, a time when we offer small cups of bread and juice and invite all Christians to eat and drink together. (If you're new to Bible Center, don't worry. I'll explain everything.)
Have you ever wondered why we practice communion? Curiosity is healthy, especially when it drives us to the Bible for answers.
First, Jesus told us to do it in His remembrance. On the night before He was crucified, Luke records, He took bread, gave thanks and broke it, and gave it to them, saying, "This is My body given for you; do this in remembrance of Me." In the same way, after the supper He took the cup, saying, "This cup is the new covenant in My blood, which is poured out for you" (Luke 20:19-20).
Furthermore, communion reminds today's church that we are connected to yesterday's church. God has provided salvation for His people for millennia! We are a small (but significant) generation in a long lineage of grace. As you enjoy communion today, try imagining a future, heavenly banquet hall when believers of all ages are reunited!
Finally, communion reminds us that Jesus is still with us today. About communion, C. S. Lewis wrote, "Here a Hand from the hidden country touches not only my soul, but my body."
May everything about today's service point you to Jesus!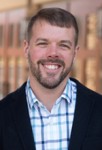 For the City,
Matt Friend • Senior Pastor
@PastorMattBCC
Announcements
Bible Center in 5 (BC in 5)
After each of the 9 AM and 10:30 AM services, Jane Jackson-Fowler will take 5 minutes to share our church's vision and mission. If you're new, please meet her at the front right of the Worship Center.
SkyZone (3rd-5th Grades)
Friday, Feb. 16 • 6:30-8:30 PM • $21/person • Invite your friends and join us at Charleston's only trampoline park! Register online, or submit a form (at either Check-In Desk downstairs).
OWLS Presidents' Day Luncheon (55+ years old)
Sunday, Feb. 18 • 12 PM • Bible Center School, the RIM • Cost: $5 • Bill Donegan will be impersonating President Franklin D. Roosevelt and some aspects of the New Deal. Register online or email Judy Mercer. Register by Monday, Feb. 12.
Foster Parent Certification Class
Mondays • 6-9 PM • Are you interested in becoming a foster parent? Would you consider becoming a certified respite provider to give foster parents some much needed time away? Bible Center will be hosting the necessary classes to help you make that happen. The classes will be held each Monday evening, beginning Feb. 19 through Apr. 23 (except Apr. 2 due to Spring Break). Register online or contact Michelle Thompson.
All In Devotionals
Copies of the All In Devotional booklets were distributed last Sunday. If you did not get one, extras are at the Info Desk.
Keep Up With the Latest
Bible Center is committed to communicating events and important info, such as inclement weather alerts. Make sure that the info we have for you is up-to-date. Click on the logo at the top of our website or call the church office. If you have questions about BC Central, contact Jessica VonCrist.
Items for 75th Anniversary
As we prepare to celebrate Bible Center's 75th Anniversary, we are looking for a variety of photos, printed materials, and keepsakes that can be displayed during the weekend of March 3-4. If you have any photos we can scan or items we can borrow, you may leave them at the front desk, or contact Jessica VonCrist or Christy Corbin. Photos will be scanned and returned promptly, and all other items will be returned after March 4.
Baptism Class
Monday, Feb. 19 • 6:30 PM • Rm. 2104 • If you are interested in being baptized, we ask that you attend our Baptism Class. Come with your salvation testimony written out and bring a photo or be prepared to have one taken. Our next baptism service will be on Mar. 11.
New Workshop: Survey of World Religions
Wednesdays • Feb. 21-Mar. 21 • 6:30 PM • Rm. 3105/06 • Ever wonder how some religions differ from Christianity? Nick Munoz will lead a workshop which examines other world religions in order for us to better understand how to share our faith in an ever changing world.
Bible Center School Open House
Thursday, Feb. 22 • 6:30-8 PM • If you missed the first one, BCS will be hosting a second Open House. Come see why our kids start here…and go anywhere!
Tour the facility and meet the staff.
Middle school preview for 4th & 5th graders
A light dinner will be served
No registration necessary
Questions? Contact Nancy Keefer at (304) 941-1704.
Help Feed the Hungry
Thursday, Feb. 22 • 4 PM • Provide supplies, monetary donations, or volunteer for the Union Mission Crossroads Dinner. Sign-up / donate online or on the BCC app. Contact Sheri with questions.
Insomnia (6th-12th Grades)
Begins 8:30 PM on Friday, Feb. 23, ends 6 AM on Saturday, Feb. 24 • Drop off and pick-up at school campus • $40 • Register now!