Pastor's Letter
Dear Friends,
I'm thrilled for today's special celebration of Bible Center School! Since 1981, BCS has played a major role in assisting parents with the education of their children. BCS graduates have gone on to succeed at the highest levels of academia, and hundreds are now serving the Lord with careers and families of their own.
Our mission at BCS is to build a foundation for high school in a loving community, preparing the hearts, heads, and hands for Christ. We are a K-8 school that also offers a Transitional Kindergarten (TK) and a preschool (ages 3-4). Thankfully, Bible Center Church is comprised of students from all school choices (public, home, private), and we are pleased to offer an option that is uniquely Bible Center.
This is an exciting time in our history, especially with the recent School Board decision to hire Mrs. Stephanie Schafer as our next Principal. She comes highly recommended from a large Christian school in Florida and brings a unique balance of administrative and classroom excellence. From the moment I met Stephanie, I was convinced her vision and expertise will help us be a Christian school that Charleston can't live without.
Will you consider BCS for your child or grandchild next year? If so, stop by today's Open House at the school (across from Ashton Place). You can pick up an info packet and meet our new Principal from 1-3 PM.
Either way, please pray for more community impact through BCS. I continually meet families who became part of our church because their child started attending BCS first. May God continue to use our school to touch the lives of more families in Charleston.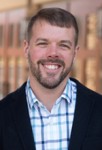 For the City,
Matt Friend • Senior Pastor
@PastorMattBCC
Announcements
Bible Center in 5 (BC in 5)
After each of the 9 AM and 10:30 AM services, Jane Jackson-Fowler will take 5 minutes to share our church's vision and mission. If you're new, please meet her at the front right of the Worship Center.
Men's Breakfast at Shoney's
Tuesday, Feb. 6 • 7:30 AM • Shoney's • Dutch treat • Guest speaker: Pastor Matt Friend. All men are invited!
Workshop: Does the Bible Contradict Itself?
Every Wednesday until Feb. 14 • 6:30 PM • Rm. 3105/06 • Have you ever read confusing verses in the Bible that seem to be a contradiction? Have other people said to you, "I can't believe the Bible because it's full of contradictions"? Instructor Brian Plants will walk through the most common "contradictions" in the Scriptures and show you what it really says.
SkyZone (3rd-5th Grades)
Friday, Feb. 16 • 6:30-8:30 PM • $21 per person • Invite your friends and join us at Charleston's only trampoline park! Register on the app, website, or submit a form (at either Check-In Desk downstairs).
Thailand GO Team Prayer Points
As the team leaves on Feb. 7 for their roadtrip to Dulles and their 20-hour flight to Bangkok, please pray for the following:
A safe trip
The team will adjust easily to the jet lag and culture differences
God will give the team strength as they reach out to the marginalized
God paves the way for effective ministry
Safe house directors, who serve on the front lines every day, will be encouraged
Seeds will be sown and victims will know the unconditional love of Christ
Items for 75th Anniversary
As we prepare to celebrate Bible Center's 75th Anniversary, we are looking for a variety of photos, printed materials, and keepsakes that can be displayed during the weekend of March 4. If you have any photos we can scan or items we can borrow, you may leave them at the front desk, or contact Jessica VonCrist or Christy Corbin. Photos will be scanned and returned promptly, and all other items will be returned after March 4.
OWLS Presidents' Day Luncheon (55+ years old)
Sunday, Feb. 18 • 12 PM • Bible Center School, the RIM • Cost: $5 • Bill Donegan will be impersonating President Franklin D. Roosevelt and some aspects of the New Deal. Register online or email Judy Mercer. Register by Monday, February 12.
Baptism Class
Monday, Feb. 19 • 6:30 PM • Rm. 2104 • If you are interested in being baptized, we ask that you attend our Baptism Class. Come with your salvation testimony written out and bring a photo or be prepared to have one taken. Our next baptism service will be on Mar. 11.
Insomnia (6th-12th Grades)
Begins 8:30 PM on Friday, Feb. 23, ends 6 AM on Saturday, Feb. 24 • Drop off and pick-up at school campus • $40 • Register now!
Girlfriends Get 2gether Retreat: "Soul Satisfaction" Women's Conference
March 9-10 • The Resort at Glade Springs, Daniels, WV • Early bird price: $59 • Our souls long for peace on this broken planet! Dr. Tammy Smith will guide our journey to real hope and authentic joy through pursuit of the living Christ. The $59 cost includes the conference admission and notebook, Soul Satisfaction book, breakfast, and lunch. Lodging reservations at the resort are extra. Go to drtammysmith.com for more info or to register for the event.