Pastor's Letter
Dear Friends,
Welcome to Bible Center! We're glad you're here! Whether you are a local guest, traveling visitor, or regular attender, we've prayed all week for these Easter services to inspire your faith. Please help yourself to coffee and donuts near the fireplace, and make yourself at home.
It's Easter, and for our church, that's a really big deal. Why? Because we believe…
God took on human flesh 2,000 years ago, and a guy named Jesus really walked the earth.
Jesus was nailed to beams of wood. He shed real blood, cried real tears, and felt real pain.
The sky grew dark and the earth shook.
After six excruciating hours on the cross, Christ's agony came to a crashing halt when He breathed His last breath.
But we don't believe the story ended there. With every ounce of our being, we believe…
Jesus walked out of the tomb alive on Sunday morning. He lived, then He died, then He lived again.
That core conviction lies at the very center of our faith, and we invite you to check it out for yourself.
The truth of Jesus' resurrection shouldn't be left on a dusty bookshelf in a church basement. Rather, God calls us today to live in full response to the empty tomb.
Because of Jesus, God now offers abundant life to every person in this room.
Today, we're celebrating that event and the life God offers us.
Jesus is risen! Welcome to our church!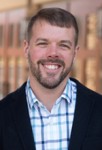 #ForCharlieWest,
Matt Friend • Senior Pastor
@PastorMattBCC
Announcements
CHURCH LIFE
Men's Breakfast at Shoney's
Tuesday, Apr. 3 • 7:30 AM • Speaker: Pastor Mike Graham. All men are invited! Dutch treat.
Fitness With Friends (Women)
Tuesdays & Thursdays • Apr. 10-May 17 • 6-7 PM • Lunchroom (A-209), Bible Center School • 6-week yoga class, led by Poozie Null • Cost is $25 • Register online or on the app.
"All-in" City-Wide Worship Service
Sunday, Apr. 29 • 10 AM • Charleston Municipal Auditorium (244 Virginia St., East) • Downtown Charleston, here we come! One service, all together in the Municipal Auditorium. We'll gather to worship and proclaim our commitment to our risen Savior and to the city we love. Come join us–be there early for some high-energy fun and surprises!
Get Connected Class
Sundays • May 6, 13 & 20 • 9 AM • Rm. 2101 (Living Room) • Want to know more about Bible Center? Want to get plugged in? Join us for this 3-week class, led by Daniel & Dorothy Prudich, to learn more about what we mean by Worship, Belong, and Serve. Please register if you plan to attend.
Save-the-Date: How to Study Your Bible Workshop
Friday, May 18 • 6:30-9 PM • Worship Center • Get the most out of reading your Bible. Led by Pastor Mike Graham. Activities for students and children will be provided as well.
SPECIAL NEEDS MINISTRY
Celebrate, Charleston! Prom (Students 14+ years old)
Friday, Apr. 13 • 7-9 PM • Enjoy a fun evening of friends, music, dancing, and food! Along with the Charleston Police Department and Chick-Fil-A Southridge, BCC is hosting a special needs prom. Doors open 6:30 PM. To register as an attendee or as a volunteer, go to BibleCenterChurch.com/register or use the BCC app. Contact Emily King for more info.
STUDENT MINISTRY
Save-the-Date: Burger Bash (Middle & High Schoolers)
Sunday, Apr. 29 • 5-6:30 PM
EARLY CHILDHOOD & CHILDREN'S MINISTRY
Alpine Camp (Ages 8-11)
Jul. 23-27 • Summer will be here before you know it! Registration form and $50 deposit are due Sunday, Apr. 22. Space is limited.
Save-the-Date: Game On! Vacation Bible School (4 years old-graduated 5th graders)
Jul. 15-19 • 6-8 PM • Kids, grab your megaphones, lace up your cleats, and tune your instruments. You will realize that God has given you His ultimate playbook to "Gear Up! Get Ready! Game On!" His divine power has given us everything we need for a godly life through our knowledge of Him who called us by His own glory and goodness (2 Peter 1:3). Evening snacks will also be provided. Registration opens in June.