Pastor's Letter
Dear Friends,
We have much to celebrate today, especially the launch of a new ministry to families with special needs. Because of your generosity, we have a fully-equipped classroom, a Special Needs Director, and a team of volunteers ready to love (at the 10:30 AM service, for starters).
If you're the parent of a child affected by special needs, please know…
You're not alone. Others in our community feel what you feel and hurt like you hurt. We want to do life with you. Most importantly, Jesus hears and cares.
You have hope. In Christ, there is hope for believers both now and in eternity when all things will be made right and all tears will be wiped away.
You are not defined by disability. The truest thing about you is your relationship to your Heavenly Father.
You have a unique opportunity to know Jesus. The Apostle Paul wrote, "I want to know Christ—yes, to know the power of His resurrection and participation in His sufferings, becoming like Him in His death." Jesus shows up in your life daily in ways that should make the rest of us jealous.
Help us grow. You can help us grow. Today is Day #1 for this ministry at Bible Center Church. Although we have the best leaders and are utilizing the best training, we have much to learn from you. Please teach us what we don't yet know.
For more information, you can reach Emily King, our Special Needs Director, at EKing@BibleCenterChurch.com.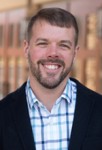 #ForCharlieWest,
Matt Friend • Senior Pastor
@PastorMattBCC
Announcements
Bible Center in 5 (BC in 5)
Whether you're a first-time guest or you've been attending for a while, you're invited to meet Jane Jackson-Fowler at the Connect Table in the Gathering Space after the 9 or 10:30 services. She is available to answer questions or to help you get more connected.
OWLS Lasagna Dinner & Bingo
Friday, Mar. 23 • 6-8 PM • The RIM, Bible Center School • $10 • The OWLS will sponsor a Lasagna Dinner and Bingo to benefit the University of Charleston Physician Assistant students' medical mission trip to Haiti. They will be treating the underserved in Haiti through Hope, International. Today is the last day to sign up. You may do so online or email jmercer@biblecenterchurch.com.
Monthly Union Mission Crossroads Dinner
Thursday, Mar. 22 • Serve Jesus one "plate" at a time! Supplies, monetary donations, and volunteers are needed. Volunteers should arrive at 4 PM. Donate or register online, or contact Sheri Skidmore.
New Workshop: How to Share Your Faith
Mar. 21, 28, Apr. 11, and 18 • 6:30 PM • Rm. 3105/06 • Do you struggle to share your faith with someone? We all do! In this 4-week class, you'll learn both the message and the method of evangelism, so you can feel confident when you share your faith. Led by Nick Munoz.
Singles 45+
Saturday, Mar. 24 • 6 PM • Southridge Golf Range and Larobi's Pizza • Join us at 6 PM for food, fun, and friends! Everyone is welcome, and feel free to bring a friend.
Fitness with Friends (Ladies)
Tuesdays & Thursdays • Apr. 10-May 17 • 6-7 PM • Lunchroom (A-209), Bible Center School • Ladies, bring your mats and get fit for spring at this 6-week yoga class, led by Poozie Null. Cost is $25. You may join anytime throughout the session. Register online or on the app.
We'd Love to Pray With You!
For prayer and counsel, please join Pastor Dick Riffe in our prayer room, located towards the back of the Worship Center. At the conclusion of the 9 and 10:30 AM services, the side doors will open and all are welcome.
Alpine Camp (Ages 8-11)
July 23-27 • It's that time again! Summer camp will be here before you know it! Registration forms and $50 deposit are due by Sunday, Apr. 22. Space is limited. Forms are available online or in BASE Camp.
Save the Date: "How to Study Your Bible" Workshop
Friday, May 18 • 6:30-9 PM • Worship Center • Learn how to get the most out of reading your Bible. Everyone is invited to this 1-day workshop. Activities for students and children will be provided on the first floor.
GO Team Opportunities
If you have any interest in joining a GO Team this year, contact Pastor Ted.
Moldova / July 3-14, 2018 / Led by Pastor Ted Tanzey
Bolivia / Ethnos 360 / Led by Jack Russell (dates TBD)
South Africa / Word of Life • John & Christy Page / Led by Pastor John King (dates TBD)