Pastor's Letter
Dear Friends,
Did you read the Gazette-Mail this morning? If not the actual paper, perhaps you scrolled through Google News?
I read Sunday's paper earlier this week…but it was the version hot-off-the-press 75 years ago when Bible Center Church launched its first service (March 7, 1943).
The ads were riveting: wallpaper sold for 7¢ per roll, a 4-pack of razors for 10¢. Kanawha Furniture marketed a bed frame, chest of drawers, and vanity dresser for $49.50. They humorously enticed perspective buyers, "You'd expect to pay at least $61.50 anywhere else!"
Most noticeably, alarming news headlined almost every page: "Rommel Assaults 8th Army," "U.S. Airmen Bomb Lorient," "Passenger Ships Sunk Off Coast of Brazil," and "Nazi Chief Beating Against Allied Cage." Imagine the fears of little boys and girls as WWII ratcheted up. Page 4 was the most memorable for me… A little girl's picture, resembling Shirley Temple, draws attention to the headline beneath her chin "What's This War About Daddy?"
Thankfully, to the left of the little girl's curly hair, an advertisement for Bible Center's first church service calls for readers' attention. In addition to preaching the gospel, from the very beginning our church has modeled a love for the gospel and for our city. This emphasis is even reflected in our name… Though we do business as Bible Center Church, our official name is "The City Bible Center."
Thanks for joining us to celebrate this special anniversary! I hope you'll make yourself at home.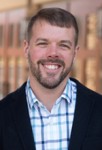 For Charleston,
Matt Friend • Senior Pastor
@PastorMattBCC
Announcements
Bible Center in 5 (BC in 5)
After the 9 AM and 10:30 AM services, Jane Jackson-Fowler will take 5 minutes to share our church's vision and mission. If you're new, please meet her at the front right of the Worship Center.
No FUEL Tonight
Due to the 75th Anniversary activities, FUEL will not meet tonight. The schedule will resume next Sunday.
Nominating Committee
Members of the congregation are invited to submit names for consideration for the positions of Deacons and Elders for the new fiscal year starting July 1. To nominate someone, email Jane Jackson-Fowler, submit a Connection Card, or use the app.
Men's Breakfast at Shoney's
Tuesday, Mar. 6 • 7:30 AM • Guest speaker: Rev. Jim Alexander. All men are invited!
Gym Night (3rd-5th Grades)
Friday, Mar. 16 • 6:30-9 PM • Bible Center School, RAM Center • Fun, food and games–$5 per child. Register online or in BASE Camp.
Early Childhood/Special Needs Training
Saturday, Mar. 17 • 9-10:30 AM • BASE Camp • Exciting things are happening! We'll introduce our new directors, talk about the great things that are coming, and provide program information. If you currently serve or want to, this training is required. Register online.
Need Help With Your BC Central Account?
If you have questions about your user account on BC Central, contact Jessica VonCrist.
Spring Forward!
Remember to set your clocks ahead one hour Saturday night! Daylight Saving begins at 2 AM on Sunday, Mar. 11.
Monthly Union Mission Crossroads Dinner
Thursday, Mar. 22 • Serve Jesus one "plate" at a time! Supplies, monetary donations, and volunteers are needed. Volunteers should arrive at 4 PM. Donate or register online, or contact Sheri Skidmore.
CedarMania (6th-8th Grades)
Mar. 24 • Cedarville, OH • $30 plus dinner money • Join us for an action-packed Saturday! Cedarmania features a speaker, worship led by Cedarville University's very own Heartsong, small groups led by Cedarville students, games, competitions, and more! Register online by Mar. 14.
Save the Date!
The next Singles 45+ Gathering will be on Saturday, Mar. 24 at 6 PM. Activities are being planned. Mark your calendar & join us for this fun event.
Alpine Camp (Ages 8-11)
July 23-27 • It's that time again! Summer camp will be here before you know it! Registration forms and $50 deposit are due by Sunday, Apr. 22. Space is limited.
Follow Along While the Word is Being Read
If you'd like a Bible to follow readings, they are at the back of the Worship Center on either side.
Pastor Matt's Books
If you'd like to see a list of all the books Pastor Matt has recommended in his sermons, go to BibleCenterChurch.com/books.