Pastor's Letter
Dear Friends,
Thanks for spending your Sunday morning with us! I trust you'll make yourself at home, grab a cup of coffee, and take another step in your spiritual journey.
Our pastors and staff are still ecstatic about last week's Easter services. The parking lot was full, ushers scrambled to find enough seats, and the coffee maker could barely keep up. Best of all, nine folks informed us that they prayed to receive Christ into their lives!
But Easter is over… so, now what? That's what Pastor Mike Graham will teach us today.
I'm thrilled to invite Pastor Mike to speak again. He became our Pastor of Group Life last July, bringing over 20 years of experience to our group and community ministries. We've been friends since 2011, and I've watched him develop teams of leaders, start dozens of community groups, and cast a discipleship vision for a growing church. He has already made a positive impact on hundreds of you, and I know you'll be blessed by his preaching.
Sarah, the girls, and I are enjoying some down-time in Kentucky this weekend and are visiting a church similar to Bible Center. We're attending as incognito guests to learn as much as possible about what we can bring back to our ministry here. However, we'll be listening to your worship service podcast while driving home and will be with you in spirit!
It's going to be a spring to remember here at Bible Center. May God help us go all-in for the Gospel and for Charleston!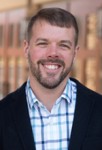 #ForCharlieWest,
Matt Friend • Senior Pastor
@PastorMattBCC
Announcements
CHURCH LIFE
One-Line Church Constitutional Revision
Our Elders have voted to remove the following (Article V. C. 3. c.): "An individual cannot serve more than six years in any combination of church offices before a sabbatical of at least one year must be taken." While a leader is still limited to six consecutive years on any one Board, this revision allows a retiring Deacon to be nominated as an Elder, should it be the Lord's will. Elders are available to answer questions in the lobby and/or front of the auditorium after the 9 & 10:30 AM services today and during the Member Meeting on Apr. 15.
Member Meeting
Sunday, Apr. 15 • Noon • Worship Center • Members are invited to vote on the one-line constitutional revision, hear Pastor Matt's heart for new deacon and elder nominations, and receive insider tips for the All-in! Launch Service at the Municipal Auditorium on Sunday, Apr. 29.
Baptism Class
If you're interested in being baptized, we ask that you attend our baptism class. Bring a photo or be prepared to have one taken. Our next baptism service will be May 13.
For children up to 5th grade: Monday, Apr. 16 • 6:30-8 PM (Rm. 2104) with Pastor Richard Thompson
For students and adults: Wednesday, Apr. 18 • 6:30-8 PM (Living Room) with Pastor Matt Friend
BCS Greatest Showcase
Food, prizes, silent and live auctions • Students and staff will host this fun fundraising event to install a new front entrance security system. Everyone's invited! Tickets ($3-$12) go on sale tomorrow. BibleCenterSchool.com/showcase.
Belong: Membership Weekend
May 4 (6:30-8:30 PM) & May 5 ( 8:30 AM-1 PM) • Want to know more about BCC, or desire to become a member? Join Pastor Matt, the Pastors, and Staff for Membership Weekend! Food and childcare provided. Registration required. Contact Jane for questions.
SERVING
Union Mission Crossroads Dinner
Thursday, Apr. 26 • 4 PM • Thanks for making this possible each month! To donate supplies or funds or to help with serving and clean up, contact Sheri or register online by Apr. 26.
EARLY CHILDHOOD & CHILDREN'S MINISTRIES
Alpine Camp (Ages 8-11)
Jul. 23-27 • Summer will be here before you know it! Registration form and $50 deposit are due Sunday, Apr. 22. Space is limited.
SPECIAL NEEDS MINISTRY
Celebrate, Charleston! Prom (Students 14+ years old)
Friday, Apr. 13 • 7-9 PM • Enjoy an evening of friends, music, dancing, and food! Doors open 6:30 PM. To register as an attendee or a buddy, go online or use the BCC app. Questions? Contact Emily.
COMMUNITY EVENTS
Living Your Faith at Work Conference
Saturday, Apr. 21 • 8:30 AM • Southridge Church (100 Eagle Dr.) • A day of worship and workshops by well-known local speakers. Hear their stories and gain practical ideas on how you might impact your organization. BelieveInWV.org/conference.