Pastor's Letter
Dear Friends,
Welcome to Bible Center! We're thrilled to have you with us, especially on this Mother's Day.
Today gives us another reason to love our great state. Mother's Day was first celebrated in the early 1900's in Grafton, WV. Anna Jarvis held a special service to give thanks and honor her mother who had cared for wounded soldiers on both sides of the Civil War.
Congress originally rejected the proposal to make Mother's Day an official holiday, joking they would have to also create a "Motherin-law's Day." However, Anna was so persistent that President Woodrow Wilson declared it a national holiday in 1914.
On behalf of our pastors and staff, please know that we love, appreciate, and are praying for you. For many, it's a time when we visit our moms and bring their favorite flower. If you're a mom, please pick up your special gift from one of the tables as you exit.
For some of you, Mother's Day can be a day of great sadness or grief. If this is you, please know that we love you, are here for you, and pray for God's soothing grace in your life.
Today we'll hear the stories of two important moms in history. In the Bible, we see Hannah praying earnestly for a child (1 Samuel 1). Jesus' mother, Mary, quoted Hannah's prayer a millennium later (Luke 1:46-55). Luke alludes to both mothers as examples for the church today (Acts 1:14).
May today's service encourage your faith!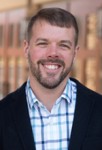 #ForCharlieWest,
Matt Friend • Senior Pastor
@PastorMattBCC
Announcements
HAPPY MOTHER'S DAY!

CHURCH LIFE
Introducing Bible Center's Core Classes
Rejuvenate your spiritual life! Share your faith more easily! And dig deeper into the Bible!
Bible Center will begin offering Core Classes to continue forming and building our foundation and direction around Scripture. Everyone's invited!
The first of these classes will be held this Friday, May 18, from 6:30-9 PM. Register now!
Through these classes, we want to help believers become faithful disciples established in the faith and fruitful witnesses equipped to do ministry.
Classes include:
How to Study Your Bible (Friday)
Spiritual Growth and Renewal
How to Reach Your Neighbor
Developing a Theological Vision
Bible Study Methods
Biblical Doctrines
Reaching the City
The Gospel
and more…
We will offer:
2 one-night intensives per year
2-3 six-to-ten-week classes per year (offered at multiple times on Thursdays)
Family Fun Day
Saturday, June 16 • 10:30 AM-1 PM • $5/person, $20/family of 4 or more • Join us for a fun day to support Bible Center School Scholarships! Hit the water slide, or show 'em what you got playing corn hole! Enjoy outdoor music, games, face-painting, cotton candy, auctions, and food & drinks! A motorcycle ride will be held at 9 AM. Bikers should register for the ride at BibleCenterSchool.com/bikers.
NEXT STEPS
Get Connected Class
Sundays • Today & 20 • 9 AM • Living Room • Want to know more about Bible Center? Want to get plugged in? Join us for this class, led by Daniel & Dorothy Prudich.
SERVE
Union Mission Crossroads Dinner
Thursday, May 24 • Sign up online or email Sheri to volunteer, provide supplies or make a donation. Volunteers must register to help—space is limited. Thank you for supporting this important ministry!
Vacation Bible School Volunteer Opportunity
If you would like to serve in a super fun environment, then register for VBS! Sign up now to help with registration, crafts, or in a classroom. Middle school-age students through adults are welcome. Register by May 30 to reserve your spot and a VBS t-shirt ($5). For more info, contact Pam Howie or Pastor Richard.
EARLY CHILDHOOD & CHILDREN
Save the Date: Vacation Bible School (4 years old-graduated 5th graders)
July 15-19 • 6-8 PM • Kids, realize that God has given you His ultimate playbook to "Gear Up! Get Ready! Game On!" Evening snacks will also be provided. Register today.
STUDENTS
Tuesdays This Summer (Middle & High Schoolers)
6-8:30 PM • Starts June 5 • Students are invited to Magic Island for pizza, games at the park, and tubing on the river. Bring $5 for food, and invite your friends! In case of rain, we'll meet at the church. Waiver required. To register, go to BibleCenterChurch.com/register.