Pastor's Letter
Dear Friends,
Today, we're thrilled to honor our graduates! This is an unforgettable time in their lives. Some are graduating from high school, others from college, and others from post-graduate work. It's a joy to celebrate and pray for these hard-working men and women.
Has it been a few years since you graduated? Can you imagine what it would be like to walk across this stage in 2018? It's hard to journey through life even in the best of circumstances, so let's encourage these graduates together.
In light of our graduates, and due to the unique season of our church, Pastor John King will conclude our Acts series today by preaching a message on Resilience. Just as Christians 2,000 years ago were emboldened by the hope of the resurrection, we can be bold for Jesus today.
This is John's first sermon since becoming our Executive Pastor last year, so be sure to pray for him as he speaks. He's one of my best friends and has my highest respect. I know you'll be blessed.
Join us next Sunday, May 27th, as I preach a visionary message entitled, "Bible-Centered Leaders." I'll explain why God gave us Deacons and Elders, who is qualified to serve in these roles, and why the Elders and I are resolved to prioritize biblical allegiance over culture. This message will unify our church as we install new Deacons and Elders in June.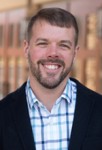 #ForCharlieWest,
Matt Friend • Senior Pastor
@PastorMattBCC
Announcements
CHURCH LIFE
Girlfriends Get 2gether: Beach Wreaths 'n Sweet Tea
Saturday, June 9 • 2:30-4:30 PM • North Lawn • Bring your friends, and bring your glue gun (if you have one) and create a beach-themed wreath! Cost: $12. Register online or on the app by Sunday, June 3.
Family Fun Day
Saturday, June 16 • 10:30 AM-1 PM • Bible Center Church • $5/person, $20/family of 4 or more • Join us for a fun day to support Bible Center School Scholarships! Hit the water slide, or show 'em what you got playing corn hole! Enjoy outdoor music, games, face-painting, cotton candy, auctions, and food & drinks! A motorcycle ride will be held at 9 AM. Bikers should register for the ride at BibleCenterSchool.com/bikers.
OWLS Luau (55+ Adults)
Sunday, June 24 • Noon • Bible Center School, The RIM • $5 at the door • Aloha! Don your busiest Hawaiian shirt and come to the Luau! The luncheon will feature pulled pork. Register here, or call the church office.
[clear]
EARLY CHILDHOOD & CHILDREN
Child Dedication
Sunday, June 17 • Child dedication is a special part of the service during which we seek to highlight parents' commitment to raise their children with a God-centered approach to parenting. This ceremony is not a sacrament or a means of salvation for the child, but a wonderful opportunity for the church and the parents to raise children in the fear and admonition of the Lord. If you are interested in participating, contact Jess Backus.
Save the Date: Vacation Bible School (4 years old-graduated 5th graders)
July 15-19 • 6-8 PM • Kids, realize that God has given you His ultimate playbook to "Gear Up! Get Ready! Game On!" Evening snacks will also be provided. Register today.
[clear]
SERVE
Union Mission Crossroads Dinner
Thursday, May 24 • Sign up online or email Sheri to volunteer, provide supplies or make a donation. Volunteers must register to help—space is limited. Thank you for supporting this important ministry!
Vacation Bible School Volunteer Opportunity
If you would like to serve in a super fun environment, then register for VBS! Sign up now to help with registration, crafts, or in a classroom. Middle school-age students through adults are welcome. Register by May 30 to reserve your spot and a VBS t-shirt ($5). For more info, contact Pam Howie or Pastor Richard.
[clear]
STUDENTS
Tuesdays This Summer (Middle & High Schoolers)
6-8:30 PM • Starts June 5 • Students are invited to Magic Island for pizza, games at the park, and tubing on the river. Bring $5 for food, and invite your friends! In case of rain, we'll meet at the church. Waiver required. To register, go to BibleCenterChurch.com/register. For questions, contact Pastor Matt Garrison.
[clear]
COMMUNITY LIFE
Healthy Grandfamilies
Thursdays, May 31-July 5 • 6-8 PM • Rm. 3105/06 • Are you a grand-parent raising a grandchild? You're invited to a free 6-week program hosted by West Virginia State University and Kanawha County Schools. Gain knowledge from experts and receive follow-up services and support. For more info, visit our website, or contact Yvonne Lee (304-766-3098).
The Foster Closet Grand Opening
Thursday, May 24 • 3 PM- 8 PM • 502 Old Goff Mountain Rd., Cross Lanes • The Foster Closet, a Ministry of Bible Center Church, will support the foster care community by supplying some basic needs of children upon their move to a new home. This includes a first night "welcome bag" to encourage foster parents by helping them acquire needed items like car seats, clothing, toys, and more. Drop in and bring a donation! A supply list is available on our website.