Pastor's Letter
Dear Friends,
Welcome to Bible Center! Thanks for spending part of your holiday weekend with us.
What does Memorial Day mean to you? Maybe your favorite pool opens. Perhaps you'll plant a few flowers, paint the deck, or blow the dust off the weed-eater. For Lowe's and Home Depot, this season is like Christmas.
So, what is Memorial Day? It's a US holiday for remembering men and women who died while serving in our armed forces. Shortly after the American Civil War (1868), it originated as Decoration Day, when a group of Illinois Union veterans began to decorate the graves of their fallen comrades. By the 20th century, it extended to honor all Americans who died while in the military service.
Dietrich Bonhoeffer, a young German pastor, was asked to preach an event in Berlin celebrating Germany's National Memorial Day in 1932. With Hitler on the rise, it was a tumultuous time. Nevertheless, Bonhoeffer boldly declared, "The greatest glory of Memorial Day is holding up the kingdom of God. Memorial Day means seeing that which is past–with all its terrors and all its godlessness–and yet not being afraid. Memorial Day means looking out beyond the borders of our own nation, across the whole world, and praying that the gospel of the kingdom, which puts an end to all war, may now come over all nations and that Christ may draw near."
May the good news of Jesus Christ strengthen your faith today!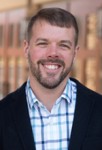 #ForCharlieWest,
Matt Friend • Senior Pastor
@PastorMattBCC
Announcements
CHURCH LIFE
Men's Breakfast at Ryan's
Saturday, June 2 • 8 AM • Speaker: Senator Ed Gaunch • All men are invited! Dutch treat.
Girlfriends Get 2gether: Beach Wreaths 'n Sweet Tea
Saturday, June 9 • 2:30-4:30 PM • North Lawn • Bring your friends, and bring your glue gun (if you have one) and create a beach-themed wreath! Cost: $12. Register online or on the app by Sunday, June 3.
Annual Family Meeting
Sunday, June 10 • 6 PM
Core Class Video & Workbook
Last week's core class, "How to Study Your Bible," can be viewed on our website (under Resources) or on our YouTube Channel (biblecenterwv). Stop by the Info Desk to pick up the workbook.
OWLS Luau (55+ Adults)
Sunday, June 24 • Noon • Bible Center School, The RIM • $5 at the door • Aloha! Don your busiest Hawaiian shirt and come to the Luau! The luncheon will feature pulled pork. Register here, or call the church office.
SERVE
Vacation Bible School Volunteer Opportunity
If you would like to serve in a super fun environment, then register for VBS! Sign up now to help with registration, crafts, or in a classroom. Middle school-age students through adults are welcome. Register by May 30 to reserve your spot and a VBS t-shirt ($5). For more info, contact Pam Howie or Pastor Richard.
COMMUNITY LIFE
Healthy Grandfamilies
Thursdays, May 31-July 5 • 6-8 PM • Rm. 3105/06 • Are you a grand-parent raising a grandchild? You're invited to a free 6-week program hosted by West Virginia State University and Kanawha County Schools. Gain knowledge from experts and receive follow-up services and support. For more info, visit our website, or contact Yvonne Lee (304-766-3098).
EARLY CHILDHOOD & CHILDREN
Splash 'n Play (All children up to 5th grade)
June 14 • 9:30 AM-Noon • South Lawn • Catch a break from the heat, and join us for water games and slip 'n slide. Snacks provided.
Child Dedication
Sunday, June 17 • A Child Dedication ceremony highlights parents' commitment to raise their children in the fear and admonition of the Lord. If you are interested in participating, contact Jess Backus.
Save the Date: Vacation Bible School (4 years old-graduated 5th graders)
July 15-19 • 6-8 PM • Kids, realize that God has given you His ultimate playbook to "Gear Up! Get Ready! Game On!" Evening snacks will also be provided. Register today.
STUDENTS
Tuesdays This Summer (Middle & High Schoolers)
6-8:30 PM • Starts June 5 • Students are invited to Magic Island for pizza, games at the park, and tubing on the river. Bring $5 for food, and invite your friends! In case of rain, we'll meet at the church. Waiver required. To register, go to BibleCenterChurch.com/register. For questions, contact Pastor Matt Garrison.