Pastor's Letter
Dear Friends,
Welcome to Bible Center!
Many thanks to all who attended last Sunday's Municipal Auditorium service. You can see the entire service on our app, Facebook page, or website.
Since my arrival back home two years ago, God has been calling our church to be All-in! for the Gospel and for Charleston. Today is the next step in that vision.
First, dream with me. Of the 186,000 people in Kanawha County, thousands are still lost, hurting and without hope. As we invite our friends in creative ways, let's expect great things from God and attempt great things for God!
Furthermore, let me invite you to give with me to the All-in! Challenge. If you're a guest today, feel free to ignore this part of the service. However, if our mission and vision inspire you, feel free to jump in with us.
God has worked miracles with our finances. We are now uniquely positioned to make a massive impact on the principal of our loan. Our mortgage is now covered for the next 12 months!
Therefore, for one year, all gifts above our regular giving will be applied directly to the principal of our loan, paying it down dollar for dollar. In short, over the next year, we can CRUSH our debt and be even more free to reach our city for Jesus. I'm not asking something from you, but I'm asking something for you, for your community, and for your family.
Finally, pray with me. Let's attempt something so big that it's doomed to fail unless God be in it!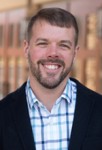 #ForCharlieWest,
Matt Friend • Senior Pastor
@PastorMattBCC
Announcements
CHURCH LIFE
How to Study Your Bible Workshop (Register now!)
Adults & Students 6th Grade and up • Worship Center / Pastor Mike Graham
K-5th Grade Students • BASE Camp / Pastor Richard Thompson
Child Care • Birth to 5 years old / Jessica Backus
We'll discuss questions like:
Can I apply the Old Testament promises to myself?
Does Jesus really want me to "pluck out my eye"?
If "I can do all things through Christ," why is life still so hard?
Why would Pastor Mike name his hamster Hermeneutics?

Save the Date: Family Fun Day
Saturday, June 16 • Food, games, water slide, face painting, and more! Proceeds will go toward providing scholarships to BCS students. Stay tuned!
NEXT STEPS
Get Connected Class
Sundays • Today, May 13 & 20 • 9 AM • Living Room • Want to know more about Bible Center? Want to get plugged in? Join us for this 3-week class, led by Daniel & Dorothy Prudich.
EARLY CHILDHOOD & CHILDREN
Save the Date: Vacation Bible School (4 years old-graduated 5th graders)
July 15-19 • 6-8 PM • Kids, grab your megaphones, lace up your cleats, and tune your instruments! You'll realize that God has given you His ultimate playbook to "Gear Up! Get Ready! Game On!" His divine power has given us everything we need for a godly life through our knowledge of Him who called us by His own glory and goodness (2 Peter 1:3). Evening snacks will also be provided. Register today.
STUDENTS
Graduation Sunday
Today is the last day to submit names of those graduating high school and above. We will honor our 2018 graduates during the 9 and 10:30 AM services on May 20.
Tuesdays This Summer (Middle & High Schoolers)
6-8:30 PM • Starts June 5 • Students are invited to Magic Island for pizza, games at the park, and tubing on the river. Bring $5 for food, and invite your friends! In case of rain, we'll meet at the church. Waiver required. To register, go to BibleCenterChurch.com/register.
SERVING
May We Serve
Wednesday evenings in May, beginning May 9 • Bible Center will focus even more on serving our community by showing Jesus' love to local organizations. To register for an event or for dates and project info, visit BibleCenterChurch.com/mws or go on the BCC app. Flyers are also available at the Info Desk.
Vacation Bible School Volunteers Needed
If you would like to serve in a super fun environment, then register for VBS! Sign up now to help with registration, crafts, or in a classroom. Middle school-age students through adults are welcome. Register by May 30 to reserve your spot and a VBS t-shirt ($5). For more info, contact Pam Howie or Pastor Richard.