Pastor's Letter
Dear Friends,
Welcome to Bible Center! Thanks for spending your Sunday morning with us.
Today marks the half-way point of our Summer in the Psalms series. We're traversing through ten Psalms, each expressing a different kind of prayer in response to life's hardships or to the character of God Himself. We still have five more Psalms to go after today, but this morning we'll study Psalm 94…
Has anyone ever hurt you? Have you ever been cheated, left out, stolen from, or lied to? Did a friend turn on you? Did a family member take advantage of your trust? Were you unjustly fired from a job or were you the boss who was falsely accused of being unfair?
If so, Psalm 94 is for you. God doesn't ignore your pain, but encourages you to face it. He challenges you to pray what's really on your heart, expressing what you really feel.
Eugene Peterson writes, "This Psalm forces us to pray who we actually are, not who we think we should be… It's easy to be honest before God with our hallelujahs. It's slightly more difficult to be honest in our hurts. But it's nearly impossible to be honest before God in the dark emotions of our hate."
At your seat you'll find a blank notecard and pen. The pen is our gift to you. I'll explain the notecard during my sermon.
Let's get real this morning—real with God and real with ourselves.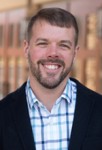 With you on this spiritual journey,
Matt Friend • Senior Pastor
@PastorMattBCC
Announcements
CHURCH LIFE
Summer in the Psalms Wallpapers
As we walk through the Psalms this summer, enjoy two new wallpapers on your desktop or mobile device. BibleCenterChurch.com/downloads
Prayer on the Property
Join us as we pray for God's grace and wisdom for our church, the city, and the state! In case it rains, alternate plans will be posted.
July 11, 6:30 PM Bible Center Gathering Space
August 1, 6:30 PM The Levee (dress comfortably, bring water)
Faith & Family Night at the Power Park
Friday, July 27 • 6 PM: Gates open and Christian concert begins; 7:05 PM: The ballgame; and post-game fireworks.
Save the Date: The All-Church Picnic
Wednesday, August 15 • 6-8 PM • Everyone's invited!
COMMUNITY LIFE
BCS 3rd Annual Summer Yard Sale
Saturday, July 28 • 8:30 AM-2:30 PM • Reserve a table and space: $25 • Email Susan Arrowood or Kelly Ramey to participate. Cash or check only.
Global Leadership Summit
August 9 & 10 • Participate in a unique blend of vision inspiration, and practical skills you can immediately apply! See John C. Maxwell (author, life coach), Simon Sinek (NY Timesauthor), Angela Ahrendts (Apple executive), and many others! Come with your team and network with other community leaders. Visit BibleCenterChurch.com/register.
Girlfriends Grow 2gether Event: Relationship Renovation
Sept. 14, 7-9:30 PM and Sept. 15, 9 AM-Noon • Speaker: Tammy Smith, PhD, Counselor; and Musicians: Carrolton and Jason Gray • Save $10 off the $50 ticket price now! For details, go to BibleCenterChurch.com/register.
BELONG
Today's Featured Group
55+ Adults Sundays • 9 AM • Rm. 3104
Topic: The Life of King David (2 Samuel 19)
Teacher: Nick Munoz
Men's Breakfast
Saturday, July 7 • 8 AM • Ryan's in Southridge. All men are invited! Speaker: Pastor Dick Riffe and special music by Pastor Robert Ballard. Dutch treat.
SERVE
Classroom Helpers
Want to make an eternal impact on the next generation, but prefer not to teach? Our 3-4-year-old classroom helper option might be the perfect fit! See Jane at the Connect table, or email Jess Backus.
Opportunity at Sojourners Women's Shelter
Anyone who would like to serve or donate food for a July 4th dinner can go to BibleCenterChurch.com/register to sign up or see what food items are needed. Drop off your food donations at the kitchen by 4 PM, July 3. Dinner will be held at approximately 5 PM, and volunteers should plan to arrive at 4 PM.
CHILDREN & STUDENTS
This Thursday (6th-12th grade)
This week only: "Tuesdays This Summer" will meet on Thursday, July 5 at its usual time (6-8:30 PM) • $5 • BibleCenterChurch.com/register. 
Game On!: Vacation Bible School • July 15-19 • 6-8 PM 
July 15-19 • 6-8 PM • Kids, grab your megaphones, lace up your cleats, tune your instruments, and put on your game faces! You'll realize that God has given you His ultimate playbook: His divine power has given us everything we need for a godly life… (2 Peter 1:3). Ages 4 to graduated 5th graders.
Volunteers—middle school-age students as well as adults—are also needed for help with crafts, registration, or in classrooms.
Register on the BCC app or at BibleCenterChurch.com/register.