Pastor's Letter
Dear Friends,
Welcome to Bible Center! It's an honor to spend the morning growing in God's Word together.
Let me invite you to join me back here this evening (6 PM) for our Annual Family Meeting. We host this event each year to celebrate the past, clarify the present, and cast vision for the future. If you're a Bible Center member, you won't want to miss it. If you're a regular attender, you're also invited to join us tonight and see what drives our mission.
Tonight we'll… 1. Meet the 44 adults who've joined our church family in the last year; 2. Introduce and dedicate our new Elders and Deacons; 3. Receive an update on the All-in! Challenge progress; 4. Discuss ways to grow deeper as a church; 5. Discuss ways to reach wider in our community; and 6. Vote on the 2018-2019 budget.
The evening will include what I unofficially refer to as my annual "State of the Church" address. (It's a practice I plan to implement for decades to come.). I look forward to continuing the conversation about what God is doing behind the scenes, what's going well, where we have opportunities to grow, and what challenges God is calling us to overcome together as a church family.
We're working hard to keep the program to an hour. I hope you'll bring the kids and stay for the free Huskey's ice-cream social to immediately follow.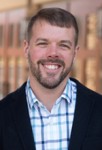 With you for the gospel and for the city,
Matt Friend • Senior Pastor
@PastorMattBCC
Announcements
CHURCH LIFE
Family Fun Day
This Saturday!  •  10:30 AM-1 PM  •  Church Campus • $5 or $20/family of 4+ • Games, auctions, waterslide, and more! A motorcycle ride will be held at 9 AM. Volunteers are also needed. Contact Sheri Skidmore (sskidmore@BibleCenterChurch.com).
Annual Family Meeting
Tonight • 6 PM • All-In! Challenge update • Meet the new Elders & Deacons • Vote on next year's budget (members)• Ice cream afterwards!
Prayer on the Property
Join us as we pray for God's grace and wisdom for our church, the city and the state! For the outdoor locations listed, be sure to dress comfortably and bring water, a lawn chair, and bug spray. In case of bad weather, alternate plans will be posted on social media.
The following locations are all on Wednesdays at 6:30 PM:
• June 20 WV Capitol State Grounds
• July 11 Bible Center Gathering Space
• August 1 The Levee
OWLS Luau (55+ Adults)
Sunday, June 24 • Noon • Bible Center School, The RIM • $5 at the door • Don your busiest Hawaiian shirt (or not) and join us for a pulled pork lunch! To register, go to BibleCenterChurch.com/register or call the church office.
More Workbooks
The Summer in the Psalms and How to Study Your Bible (Core Class) books are at the Info Desk and on the tables behind the fireplace if you didn't receive one previously.
Our Sympathies to…
Eric Ford, whose father, Larry Ford, passed away.
Doug Green, whose mother, Deanna Jane Keith, passed away. Mrs. Keith was also step-grandmother to Lexi Sharp.
Beth Tanzey, whose mother, Marilyn Stutler, passed away. Mrs. Stutler was also grandmother to Michael, Leanna, and Jayden Tanzey.
EARLY CHILDHOOD, CHILDREN & STUDENTS
Tuesdays This Summer (6th-12th grade)
June 12, 26, July 3, 10, 24, 31 • 6-8:30 PM • $5 • All students are invited to Magic Island for pizza, games, and tubing/boating on the river! In case of rain, we'll meet at the church. Register at BibleCenterChurch.com/register.
Child Dedication
Child dedication is not a sacrament or a means of salvation for a child, but a commitment to highlight parents' intent to raise their children to know, follow, and love God. If you are interested in participating or have questions, contact Jess Backus (jbackus@BibleCenterChurch.com).
Splash 'n Play (All children up to 5th grade)
June 14 • 9:30 AM-Noon • South Lawn • Catch a break from the heat, and join us for water games and slip 'n slide. Snacks provided. Contact Jessica Backus (jbackus@BibleCenterChurch.com).
FCA Basketball Camp (Students entering Grades 2-8)
Monday-Wednesday, June 25-27 • 9 AM-2 PM • Bible Center School RAM Center • Register online now for the Fellowship of Christian Athletes' Basketball Camp. The cost is $60, which includes a t-shirt and Bible. Snacks will be available, but bring a lunch. Space is limited, so don't delay! Contact Kathleen Moles (kmoles@fca.org) or call (304) 344-9005.
Save the Date: Vacation Bible School (4 years old-graduated 5th graders)
July 15-19 • 6-8 PM • Register on the app today.
SERVE
Vacation Bible School Volunteers
July 15-19 • If you would like to serve in a super fun environment, then register for VBS! Sign up now to help with registration, crafts, or in a classroom. Middle school-age students through adults are welcome. For more info, contact Pam Howie (phowie@BibleCenterChurch.com) or Pastor Richard (rthompson@BibleCenterChurch.com).
COMMUNITY LIFE
BCS Craft & Vendor Show
Saturday, July 21 • Crafters and vendors, reserve your booths now! Go to BibleCenterSchool.com/craftshow or Facebook.com/bcscraftshow.
[clear]