Pastor's Letter
Dear Friends,
Welcome to Bible Center Church, and Happy Father's Day!
We celebrate the birthplace of Mother's Day here in West Virginia, but where did Father's Day originate? After listening to a Mother's Day sermon in 1909, Sonora Dodd of Spokane, Washington wanted a special day to honor her father, a widowed Civil War veteran who was left to raise his six children on a farm. The first Father's Day celebration, June 17, 1910, was proclaimed by Spokane's mayor because it was the birth month of Sonora's father.
The first presidential proclamation honoring fathers was issued in 1966 when President Lyndon Johnson designated the third Sunday in June as Father's Day. It has been celebrated annually since 1972 when President Richard Nixon signed the public law, making it permanent.
Since we're learning how to pray the Psalms this summer, here's a suggested prayer for fathers based on Psalm 128:
Lord… Bless my children. Help me lead them by following You. Make me happy and content in all the gifts You've given me. Give me the energy and desire to work as hard loving my family as I do everywhere else in life. Cause my children and my wife to flourish and revel in Your goodness! Even though I'm not a perfect man, may they see me strive to walk in the fear of the Lord. In my walk with Jesus, inspire my children and my children's children. Bless our home with peace for many generations. Amen.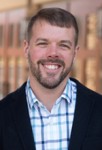 Thankful for our Heavenly Father,
Matt Friend • Senior Pastor
@PastorMattBCC
Announcements
CHURCH LIFE
Happy Father's Day!
Dads, pick up your 2 free WV Power baseball tickets in the Gathering Space. It's our gift to you! For everyone else, come out to the Appalachian Power Park on Friday, July 27 for Faith & Family Night.
• Gates open & concert – 6 PM
• The game – 7:05 PM
• Fireworks after the game
• Reservations: (304) 344-BATS
Prayer on the Property
Join us as we pray for God's grace and wisdom for our church, the city and the state! For the outdoor locations listed, dress comfortably and bring water, a lawn chair, and bug spray. In case it rains, alternate plans will be posted on social media. Wednesdays at 6:30 PM:
• June 20 – WV Capitol steps, facing the boulevard and river
• July 11 – Bible Center Gathering Space
• August 1 – The Levee
OWLS Luau (55+ Adults)
Sunday, June 24 • Noon • Bible Center School, The RIM • $5 at the door • Don your Hawaiian shirt and join us for a pulled pork lunch! For catering arrangements, please register today (BibleCenterChurch.com/register).
Men's Breakfast
Saturday, July 7 • 8 AM • Ryan's in Southridge. All men are invited! Speaker: Pastor Dick Riffe and special singing by Pastor Robert Ballard. Dutch treat.
Save the Date: The All-Church Picnic
Wednesday, August 15 • 6-8 PM • Details to come. Everyone's invited!
Our Sympathies to…
Art Angus, whose mother, Dixie Angus, passed away.
SERVE
Vacation Bible School Volunteers
July 15-19 • If you'd like to serve in a super fun environment, then register for VBS! Help is needed for registration, crafts, or in a classroom. Middle school students through adults are welcome. Contact Pam Howie or Pastor Richard (phowie@BibleCenterChurch.com, rthompson@BibleCenterChurch.com).
Help Feed the Hungry
Union Mission Crossroads Dinner • Thursday, June 28 • Sign up online to volunteer, bring supplies, or make a monetary donation. Volunteers must register and should arrive at 4 PM. Questions? Contact Sheri Skidmore (sskidmore@BibleCenterChurch.com).
EARLY CHILDHOOD, CHILDREN & STUDENTS
Tuesdays This Summer (6th-12th grade)
June 26, July 3, 10, 24, 31 • 6-8:30 PM • $5 • Join us at Magic Island for pizza and boating! Details and registration at BibleCenterChurch.com/register.
FCA Basketball Camp (Students entering Grades 2-8)
Monday-Wednesday, June 25-27 • 9 AM-2 PM • Bible Center School RAM Center • Register online now at fcawv.com for the Fellowship of Christian Athletes' Basketball Camp. The cost is $60, which includes a t-shirt and Bible. Snacks will be available, but bring a lunch. Space is limited, so don't delay! Contact Kathleen Moles (kmoles@fca.org) or call (304) 344-9005.
"Game On!" Vacation Bible School
July 15-19 • 6-8 PM • Kids, grab your megaphones, lace up your cleats, tune your instruments, and put on your game faces! You'll realize that God has given you His ultimate playbook: His divine power has given us everything we need for a godly life… (2 Peter 1:3). Evening snacks will also be provided.
Ages 4 to graduated 5th graders.
Register on the BCC app or at BibleCenterChurch.com/register.
COMMUNITY LIFE
BCS Craft & Vendor Show
Saturday, July 21 • Crafters and vendors, reserve your booths now! Go to BibleCenterSchool.com/craftshow or Facebook.com/bcscraftshow.
BCS Summer Yard Sale
Saturday, July 28 • 8:30 AM-2:30 PM • Reserve your table for Bible Center School's 3rd Annual Yard Sale! De-clutter your home while having a great time! Reserve a table and floor space for $25. Proceeds from table rentals benefit the school. Payment is by cash or check (made out to Bible Center School). Email Susan Arrowood (sarrowood@BibleCenterSchool.com) or Kelly Ramey (kramey@BibleCenterSchool.com) to participate.
Girlfriends Grow 2gether Event: Relationship Renovation
Sept. 14, 7-9:30 PM and Sept. 15, 9 AM-Noon • Guest speaker: Tammy Smith, PhD, Counselor; and Guest musicians: Carrolton and Jason Gray • Now until July 31, save $10 off the $50 ticket price! Go to the BCC app or BibleCenterChurch.com/register for details and to register.
[clear]