Pastor's Letter
Dear Friends,
Welcome to Bible Center! Thanks for spending your Sunday morning with us.
This summer we're praying through the Psalms as a church family. There's still time to jump in! Pick up your free Summer in Psalms study guide at the Info Desk, or view it on our app. If you're not sure where to start, simply begin in Psalm 1 today, and pray through one Psalm each day for the next 150 days.
How do we pray through a Psalm? I find it helpful to read a verse and pray about anything that comes to mind. Then I move on to the next line and do the same thing. This method allows you to continue praying until you run out of time or you run out of Psalm. If you don't understand a particular verse…no worries. Simply move on to the next one.
We'll always pray about the same old things (family, protection, direction, etc.), but this format allows us to pray in brand new ways about the same old things. God's Word makes a great prayer guide!
This morning, I'm upstairs teaching two classes, but I've invited Mike Graham, our Pastor of Group Life, to speak from Psalm 33 on the beauty of God's creation. Dr. Brian Plants, one of our Elders, will be tag-team-preaching with him since Dr. Plants is such an accomplished student of Creation.
May today's service enlarge your view of God and deepen your faith!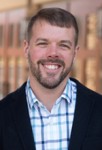 With you for the gospel and for the city,
Matt Friend • Senior Pastor
@PastorMattBCC
Announcements
CHURCH LIFE
Prayer on the Property
Wednesdays at 6:30 PM • Join us as we pray for God's grace and wisdom for our church, the city and the state! For the Levee outing, dress comfortably and bring water and bug spray. In case it rains, alternate plans will be posted.
July 11… Bible Center Gathering Space
August 1… The Levee
Men's Breakfast
Saturday, July 7 • 8 AM • Ryan's in Southridge. All men are invited! Speaker: Pastor Dick Riffe and special singing by Pastor Robert Ballard. Dutch treat.
Faith & Family Night at the Power Park
Friday, July 27 • 6 PM: Gates open and Christian concert (winner of the 94.5 FM contest) begins; 7:05 PM: The ballgame; and post-game fireworks. Save the Date: The All-Church Picnic Wednesday, August 15 • 6-8 PM • Details to come. Everyone's invited!
CHILDREN & STUDENTS
FCA Basketball Camp (Students entering Grades 2-8)
June 25-27 • 9 AM-2 PM • $60 • Bible Center School RAM Center • Register for FCA Basketball Camp at FCAWV.com. Walk-ins are allowed (be prepared to fill out paperwork on site), but space is limited. Fee includes a t-shirt and Bible. Snacks will be available, but bring a lunch. Questions? Contact Kathleen Moles, (304) 344-9005).
SERVE
Vacation Bible School Volunteers
July 15-19 • It's still not too late to register for VBS! Help is needed for registration, crafts, or in a classroom. Middle school students through adults are welcome. Contact Pam Howie or Pastor Richard.
Help Feed the Hungry
Union Mission Crossroads Dinner • Thursday, June 28 • Sign up online to volunteer, bring supplies, or make a monetary donation. Volunteers must register and should arrive at 4 PM. Questions? Contact Sheri Skidmore.
Children's Ministry Opportunity
We have an exciting, new opportunity to serve. The Children's Ministry needs friendly faces to greet families, hold doors open, and assist with check-in. Contact Jess Backus for more info.
Opportunity at Sojourners
Anyone who would like to serve or donate food for a July 4th dinner at the Sojourners can go to BibleCenterChurch.com/register to sign up or see what food items are needed. Drop off your food donations at the kitchen by 4 PM, July 3. Dinner will be held at approximately 5 PM, and volunteers should plan to arrive at 4 PM.
COMMUNITY LIFE
BCS 3rd Annual Summer Yard Sale
Saturday, July 28 • 8:30 AM-2:30 PM • Reserve a table and floor space for $25. Proceeds from table rentals benefit the school. Payment is by cash or check (made out to Bible Center School). Email Susan Arrowood or Kelly Ramey to participate.
Global Leadership Summit
August 9 & 10 • You're invited to participate in this summit–a unique blend of vision inspiration, and practical skills you can immediately apply! See John C. Maxwell (author, life coach), Simon Sinek (NY Times author), Angela Ahrendts (Apple executive), and many others! Come with others on your team and network with other like-minded leaders in your community. Go to BibleCenterChurch.com/register for info, to view the schedule and speaker list, and to register. Flyers are also available at the Info Desk.
Girlfriends Grow 2gether Event: Relationship Renovation
Sept. 14, 7-9:30 PM and Sept. 15, 9 AM-Noon • Guest speaker: Tammy Smith, PhD, Counselor; and Guest musicians: Carrolton and Jason Gray • Now until July 31, save $10 off the $50 ticket price! Go to the BCC app or BibleCenterChurch.com/register for details and to register.
[clear]